Vice President of Marketing at Origami Risk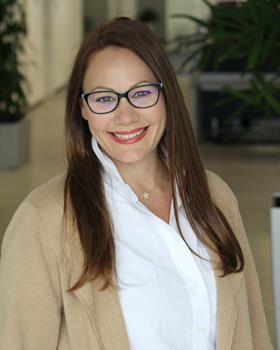 Allyson Houser is a skilled and experienced senior leader with over 18 years of experience in Sales and Marketing. As Vice President of Marketing at Origami Risk, Allyson is responsible for leading the organization's global Marketing strategy and execution.
Prior to joining Origami Risk, Allyson spent most of her career in information security. Most recently, she was at Pindrop, an Atlanta-based Voice Authentication and Anti-Fraud provider, where she was Marketing Director, overseeing Field, Client and Account Based Marketing. Allyson has also held various roles of increasing responsibility at SecureWorks and Dell SecureWorks, where she was responsible for building and leading various initiatives including customer marketing, field and channel marketing, demand generation, and developing go-to-market strategies.
Allyson holds a bachelor's degree from the University of Georgia. She was selected to join the inaugural cohort of The Leadership Consortium (TLC), a first-of-its kind leadership accelerator that unleashes the full potential of participants to lead at senior levels of global organizations. Allyson also has her digital marketing certification from Cornell.