Policy Director, Global Financial Integrity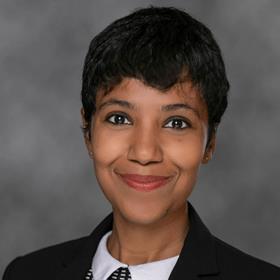 Lakshmi Kumar is the Policy Director at Global Financial Integrity with several years of experience working on issues of financial policy, securities investigation, regulatory governance, anti-corruption, and anti-money laundering/terrorist financing. She has provided her expertise to governments and international organizations on issues ranging from the illicit trade in gold, TBML, beneficial ownership, real estate money laundering, and the use of Sovereign Wealth Funds to facilitate illicit finance. Ms.Kumar has been quoted as an expert on these matters in leading publications globally.
Prior to joining GFI, Ms. Kumar was a lawyer and policy professional in India, working with governments and regulatory agencies across South Asia, East Africa, and Eurasia to investigate money laundering and terrorist financing risks to their financial systems.