Data Protection Officer (DPO) and Information Governance Manager, The National Lottery Heritage Fund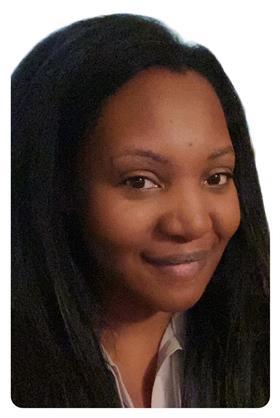 Calissa is currently the Data Protection Officer (DPO) and Information Governance Manager at the National Lottery Heritage Fund, a non-departmental public body and
the UK's leading funder of heritage operating across England, Northern Ireland, Scotland and Wales. She leads on the implementation and maintenance of policies, procedures, and Information Governance measures in compliance with General Data Protection Regulation, the Data Protection Act 2018, the Freedom of Information Act 2000, and information security best practice. She is developing the Heritage Fund's information assurance framework, has oversight of information audits and is involved in the development of cybersecurity measures.
Calissa has over 14 years of experience working within regulatory frameworks, in diverse and interesting management, advisory and support positions. Her career has included time with the Investigations Team at the Charity Commission, and the Metropolitan Police Service where she played a key role in the implementation of one of the first anti-social behaviour databases. Calissa has worked for the Transport for London Policing Directorate, dealing with data sharing arising from incidents within the London transport network, and also for the Churches Conservation Trust.
Calissa has completed the Certified Information Privacy Manager (CIPM) and the Certified Information Privacy Professional/Europe (CIPPE) training, and is currently studying for an LLM In Data Protection and Intellectual Property.
Calissa works within the Legal and Governance Team at the Heritage Fund which was shortlisted for the 'In-House Team of the Year' award at The Law Society Awards in September 2021.
Calissa is proud to be part of the winning team at last year's Women in Governance Risk and Compliance Awards for the 'GRC Team of the Year' award and looks forward to being part of this year's panel.