Partner, Latham & Watkins
Gail Crawford, Global Chair of Latham's Data & Technology Transactions Practice and Co-Chair of Latham's Privacy & Cyber Practice, helps clients navigate complex data privacy and security matters, as well as to license, develop, and exploit disruptive technology.
Ms. Crawford advises many of the world's leading global technology companies on multifaceted and precedent-defining data privacy and security matters. Her work in the data privacy and security space encompasses advising on compliance programs, product counseling, responding to data breaches and regulatory inquiries, advising on optimal organizational structures, and supporting large, strategic alliances and M&A transactions. She also helps clients navigate a myriad of issues in technology law, including commercial contracts, collaborations, and intellectual property.
Ms. Crawford draws on her experience handling some of the most complicated and sensitive data privacy matters in the global market to provide pragmatic and commercially driven counsel. She brings a deep understanding of the innate value of data and the complex, ever-changing global regulatory framework to help clients achieve their business objectives.
Ms. Crawford regularly writes and speaks on topics related to data privacy and disruptive technology, and serves as an editor of the Latham & Watkins Global Privacy & Security Compliance Law Blog.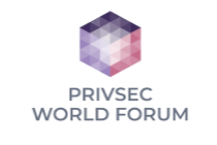 My Sessions
Marketing Issues & Trends: How to Communicate Compliantly and Avoid Dark Patterns
8 June 2022, 10:35 - 11:05 BST