Next month, Dr Sian Lewin will address FinCrime World Forum on the topic of removing barriers to RegTech adoption in financial crime. Here, she talks about the benefits of technological solutions and explains why the pace of adoption needs to speed up.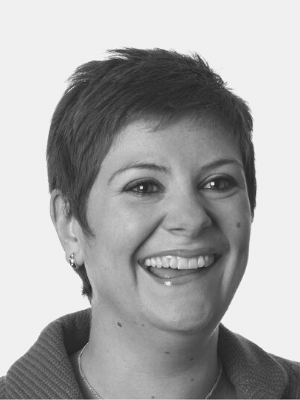 Dr Sian Lewin is a passionate advocate for the use of regulatory technology (RegTech) to aid the fight against global financial crime.
GRC World Forums speaks to Dr Lewin, co-founder of RegTech associates, ahead of her appearance at FinCrime World Forum next month.
Dr Lewin is experienced in managing regulatory change for large financial institutions, such as JP Morgan, UBS, HBOS and RBS. Her PHD from the London School of Economics focused on the challenges banks faced in dealing with the pace and scale of regulatory changes following the 2008 financial crisis.
Dr Lewin has become convinced that RegTech has a huge role to play in helping banks meet regulatory challenges and this prompted her to co-found RegTech Associates to bring buyers and sellers of technological solutions together.
So why is Dr Lewin so optimistic about the potential of technological solutions?
"There's just been so much regulatory scrutiny on financial institutions and financial crime capabilities that there's been a need to improve the level of technology," she says.
"The numbers of false positive alerts and the inefficiency and the cost that's associated with that. If you start to layer RegTech on top of that, then you can immediately start to see better, better results," she says.
"Vendors are actually beginning to partner and collaborate"
She also adds that technology can improve a bank's awareness of risks among its customers by enabling "perpetual Know Your Customer (KYC)", where information is updated much more quickly than in traditional periodic client reviews, making it easier to identify and tackle high-risk activity.
She adds that regulatory technology can help lower costs but stresses that the focus should be improving effectiveness in the tackling of financial crime, not just saving money.
"Just cost-saving internally is not really making you more effective in fighting financial crime and I think we often see within financial institutions and within RegTech we often see compliance box-ticking," she says.
"If all we're doing is speeding up your existing process of finding the same level of crime, and letting the same level of crime go undetected, you're not adding to the overall fight. You have to be more effective about finding better ways to use the data," she adds.
So if RegTech has so much potential why is the pace of adoption not perhaps where it could be yet?
Dr Lewin says there are several key reasons for this. One major challenge is the existence of a great deal of legacy systems and attempting to integrate this older technology with new solutions can be "very problematic."
Another issue concerns data siloes within financial institutions.
"Often KYC and onboarding data is kept separate to transaction monitoring and other customer data and so to be able to make the best of that and manage your financial crime risk more effectively, you need to be able to integrate that data" says Dr Lewin.
While there are sometimes good reasons for sticking to previous systems, where it is a simply a case of culture or legacy, this can be changed, says Dr Lewin.
Concerns about integration with legacy systems are one thing, but there can be another dilemma about exactly which products to opt for in a market where there is increasingly plenty of choice.
Dr Lewin says: "We know that there are over 400 separate products, looking to fight different aspects of financial crime from identity and verification through to transaction monitoring.
"So for financial institutions who want to improve their tech stack and do a better job using technology, where do you start to find the solutions that that actually will solve the problems that you have? How do you comb through those hundreds of products?"
Added to this is that RegTech providers are often providing niche products that solve specific solutions, and financial institutions may be put off having to invest in multiple solutions that would only make integration more complex.
For this reason Dr Lewin says we are starting to see RegTech firms partnering to offer end-to-end solutions. "Vendors are actually beginning to partner and collaborate, so some of the traditional client lifecycle management systems are staring to integrate with data providers. So they can offer plug and play capability".
"Where do you start to find the solutions that that actually will solve the problems that you have? How do you comb through those hundreds of products?"
RegTech vendors may be looking at ways to boost adoption through partnering to offer more comprehensive products, but should government and regulators be doing more to incentivise uptake?
The City of London Corporation in the United Kingdom and RegTech Associates earlier this year published a report making recommendations to boost RegTech adoption.
Recommendations included building awareness about RegTech's ability to scale through an independent testing and accreditation regime; regulators adopting a tech embracing stance to advocate for improved standards; streamlining vendor selection and procurement processes and the establishment of a "collective voice for the industry" to represent the UK RegTech sector.
The report called for regulators to provide clearer guidance on technology risk management and expectations of what "good looks like".
Dr Lewin says: "Regulators talk a lot about being 'technology neutral,' but we think in a world where everything is becoming digital, they've got to lose some of that neutrality, we are not asking for the regulations to recommend particular solutions, but for them to issue a set of guidelines around expectations for the use of technology and for managing risk and compliance and financial crime".
Dr Lewin has lots of ideas for the way RegTech adoption can be improved. She stresses however that the end goal is to fight financial crime and its horrendous impacts.
"At the end of any kind of money laundering there's going to be some sort of harm, or negative societal impact, or human suffering, or endangered wildlife trading or corruption.
"There are awful things sitting behind capturing these criminals which is what makes it important that we focus on effectiveness, I mean, only 1% of illicit financial flows are recovered, we have got to do a better job."
Dr Sian Lewis is speaking at Pushing for the RegTech Revolution: Removing the barriers to adoption in FinCrime at 4.10pm on 22 June at FinCrime World Forum