A new study has revealed that most Americans over the age of 54 have begun paying for their healthcare bills online.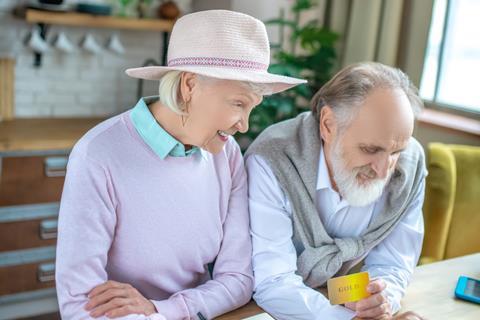 As consumers grow increasingly comfortable with using online tools to manage activities as disparate as dinner reservations, banking and hairstyling appointments, the new research indicates how the older generations are integrating digitisation into their daily habits.
In the consumer survey sponsored by software payments firm, Sphere, 83% of all respondents said they had paid a healthcare bill via an online payment method at least once in the last year.
Consumers' enthusiasm for online healthcare payment tools was consistent across age groups, with nearly two-thirds (65%) of individuals 55 years old and older and 85% of those aged 25 to 40 having paid their medical bills via their providers' websites or patient portals.
Additionally, 82.5% of all patients say that the ability to pay medical bills online makes their lives easier, and only 7% find online bill payment more challenging than other options. Despite strong preferences for online bill payment options that span all age groups, many providers have yet to recognize this shift, as 89% of patients still report receiving paper billing statements.
Raj Voddiraju, Founder and Group President of Health iPASS, a Sphere company, said:
"This survey demonstrates that offering online medical bill payment tools has become table stakes for providers as these intuitive, secure and seamless solutions have become widely adopted by American consumers of all ages."

"Providers who serve older patient populations must account for this evolution in consumer behaviour by delivering convenient online options that improve the experience at every step of the patient journey," Raj Voddiraju added.
The survey revealed patients' willingness to embrace appointment check-in via mobile devices and kiosks, finding that 86% of patients had used at least one of those methods in the previous year.
Digital pre-service check-ins represent an efficient process that saves time for both patients and providers by removing the need to fill out paper forms or confirm information with staff. Providers gain the ability to increase patient volume, enabling them to boost revenues by seeing more patients in the same amount of time.
The survey also showed that providers are using a variety of channels to contact patients, including email, mail and text messages, although patients reported that phone calls remain the primary way (77% of respondents) that providers contact them.