Nick Furneaux is a world-renowned cryptocurrency forensic expert and a crypto-investigation trainer for law enforcement agencies and major businesses. Ahead of his presentation to FinCrime World Forum next week, he tells us why he doesn't believe there is such thing as 'cryptocurrency crime'.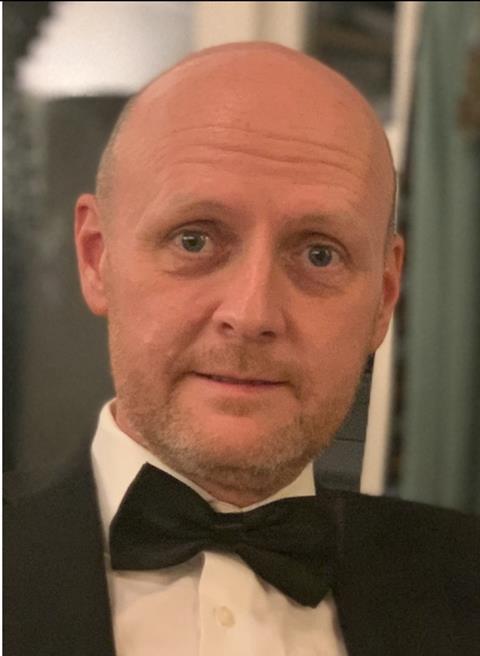 Nick Furneaux jokes that he published his landmark study of crimes involving cryptocurrencies nearly three years too early.
The Managing Director of CSITech says his book Investigating Cryptocurrencies: Understanding, Extracting, and Analyzing Blockchain Evidence, is getting more attention and selling more copies now than it was at the time of publication.
Whatever the interest in cryptocurrencies in financial crime back in May 2018, the issue has certainly taken off since, with legislatures across the world increasingly looking to regulate Virtual Asset Service Providers and law enforcement heads voicing their concern.
"Sales of the book are significantly higher, and I think that shows where we are going," says Furneaux.
"We are now seeing the involvement of cryptocurrencies in almost every crime segment that you can imagine, from dealers dealing drugs on the street for crypto, and then buying the drugs right up the chain using cryptocurrencies, through to obvious individual fault fraud, investment fraud, through to the stealing of crypto from exchanges, through to of course these very clever Defi scams," says Furneaux.
Given all this, and Furneaux's area of expertise, the title of his presentation to FinCrime World Forum next week is sure to raise a few eyebrows - Unlocking Crypto Crime – there is no such thing as Crypto currency crime.
So what exactly does he mean by this? How can there be no such thing as cryptocurrency crime?
"It's very important that we don't get a little over-excited in this element of cryptocurrency crime, because if we do, we miss all the other investigate aspects that are required"
He said: "We are seeing Ponzi schemes, they just happen to involve cryptocurrency. "We are seeing robberies, thefts and frauds, but actually they are just what we've always investigated, but with an element of cryptocurrency associated with them, "he says.
Furneaux believes that crimes should not be investigated as a "cryptocurrency crime" but as a crime like any other which just happens to have involved the use of cryptocurrencies.
He says: "I'm really banging the drum on this at the moment. We've got law enforcement agencies saying 'we are going to set up cryptocurrency crime departments' and I'm saying 'no absolutely not'
"For instance we recently had a guy in central London was beaten and tied up and made to transfer crypto to the robbers. You cannot investigate that as a cryptocurrency crime, there are fingerprints, there is DNA and there is CCTV and other evidence."
Is this just semantics?
Furneaux's concern is that siloing off crimes involving cryptocurrency risks into specialised teams runs the risk that other aspects that need to be investigated are overlooked and cases are not joined up.
"It's very important that we don't get a little over-excited in this element of cryptocurrency crime, because if we do, we miss all the other investigate aspects that are required," he says.
For Furneaux 'following the money' applies just as much to crimes involving cryptocurrencies as it does to crimes involving cash, and it is necessary to remember at some point the crypto assets will usually be converted back into cash. "Unless someone's going to live their life within the cryptocurrency bubble, they are going to have to break out at some point," he says.
None of this is to say that specialist skills aren't needed to investigate crimes involving cryptocurrencies. After all, Furneaux's company CSI Tech is specialised in cryptocurrency investigations involving Random Access Memory (RAM).
Furneaux believes there is often a gap in understanding of the fundamental asssets involving in crimes involving cryptocurrency.
Furneaux says: "If you want to understand if a Bitcoin address for example is tainted with criminality, you either need a big team doing that job manually or you need to be buying the software tools that orient themselves towards that job".
The crucial though, says Furneaux, is that teams don't just plug data into software and rely on it without truly understanding what is going on and what the underlying assets are,
He says: "You need to understand how those tools are doing that job, how they're relating to your criminality, and how that relates to actual criminality."
When an organisation tells Furneaux they want to set up an AML programme his first question is 'why?'
"Is it because you want to be involved in stopping criminality and criminal movement of money. Or is it because legislation requires you to do AML on transaction of assets and you want to box-tick?.
And this is where you see why Furneaux is keen that 'cryptocurrency crime' is not thought of as a separate entity to other financial crime.
He believes that there are real dangers in compliance teams and investigators siphoning off crimes involving cryptocurrency into separate functions and, worse, relying solely on software for compliance purposes, without fully understanding the crime you wish to tackle or the underlying financial asset.
Nick Furneaux is speaking at "Unlocking Crypto Crime – there is no such thing as Crypto currency crime", at 11.30am on 23 March at FinCrime World Forum