Head of Data Protection (Global Business Line: Merchant Services) & Senior Data Protection Officer, Worldline Global
I am a multi-talented Nigerian lawyer with specialised knowledge of the intersection of law, (e-)commerce. technology and society, i.e., laws, regulations and standards regarding:
corporate accountability (SOx),
intellectual property,
information security (ISO/IEC 27001 & 270002),
eCommerce/web-shops, and
privacy and data protection (GDPR, GLBA, HIPPA, CCPA, POPIA, LGPD, ISO/IEC 27701, etc.) in new and emerging technologies.
An astute and ardent lover of knowledge, I'm currently preparing to take the New York Bar exams.
An IAPP designated Fellow of Information Privacy and a member of ACAMS, I like to think of myself as a Governance, Risk Management & Compliance (GRC) enthusiast.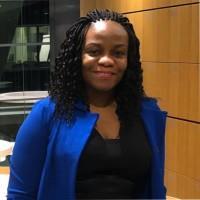 My Sessions
PrivSec World Forum - Amsterdam
Consumer Trust and the GDPR's Transparency Requirements
27 September 2022, 14:15 - 15:00 CEST