Head of Data Protection (Global Business Line: Merchant Services) & Senior Data Protection Officer, Worldline Global
Egoyibo Okoro is a Nigerian lawyer and privacy and data protection specialist. A true believer in building upon knowledge, she holds an LLM in Law and Technology from Tilburg University, as well as IAPP's CIPP/US, CIPP/E, CIPM and CompTIA's Security+.
Ego – as she likes to be called, has worked with one of the Big4 Consulting Firms in The Netherlands in the past, and enjoys working with technology-focused companies to meet regulatory requirements and build consumer trust in digital solutions one compliance step at a time. She works with Worldline – a global leader in secure payments and trusted transactions, as Senior Data Protection Officer and Head of Data Protection for the Merchant Services Global Business Line.
She is an IAPP designated Fellow of Information Privacy.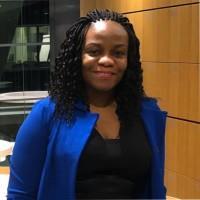 My Sessions
PrivSec World Forum - Amsterdam
Consumer Trust and the GDPR's Transparency Requirements
27 September 2022, 14:15 - 15:00 CEST