This November, the Lugano Living Lab has been promoting an unprecedented exhibition in Lugano, Switzerland, that explores the fascinating world of NFT and crypto-themed workshops.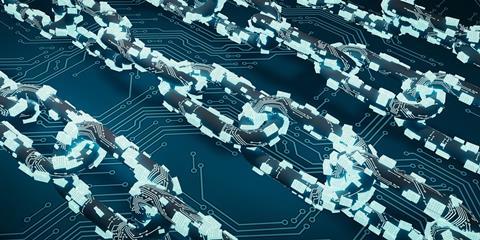 The end of 2020 saw Lugano's launch of the MyLugano app, and the LVGA Points citizen payment token, which were recently followed up with the creation of 3Achain, the institutional blockchain promoted by the city.
The Lugano Living Lab show is one more example of how blockchain and crypto are becoming normalised in Lugano, whose citizens are embracing and understanding transformative new technologies as part of daily life.
Central to the show were Non-fungible Tokens (NFTs), a cryptographic system that allows you to provide proof of authenticity and ownership. Applied in the field of digital art, they make it possible to certify the uniqueness and scarcity of a work, which as digital is easily replicable or reproducible, but which is, so to speak, made rare by its registration in the Blockchain. NFT is therefore not the work or even an artistic phenomenon, but the corresponding certification registered on the blockchain.
It is an epochal paradigm shift that opens up new and interesting scenarios for the art market and that among its merits has had that of unleashing enormous creative potential by providing a dimension to artistic languages, expressions and grammars hitherto marginalized by the system of traditional art, thanks to a strong push from below.
As part of the Lugano Living Lab exhibition, a talk entitled "The NFT World" sees experts from the business and academic world explore various application fields of the tool and a workshop "Create your NFT" to allow anyone who wishes to create their first NFT in a few simple steps.
The Mayor of the city of Lugano, Michele Foletti, said:
"We have always followed the development of new technologies very closely and we have identified blockchain as a topic of great interest for both multinational and local companies, citizens and businesses.

"We believe that a city must be at the service of citizens and with these initiatives we intend to place Lugano as a top-level player on the international scene, for all applications related to this technology," Foletti continued.
Robert Bregy, Secretary-General of the City of Lugano, said:
"The financial sector has always had a very close link with technology which has strengthened especially in this last period. In particular, since Bitcoin and cryptocurrencies have become a concrete reality, we have discovered and learned about the potential of blockchain technology in many different sectors.

"From our privileged vantage point, it seemed right to us to chart the path of innovation in this direction and build a system that can support businesses and citizens, and become a pole of attraction at an international level," Bregy continued.