France is set to become a global leader in the blockchain and crypto industry following a new tech deal announced recently.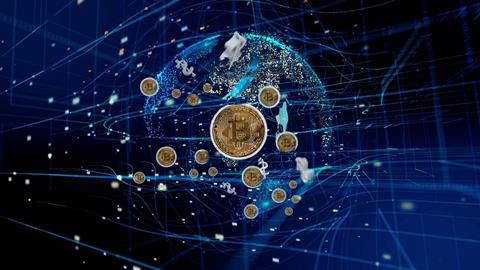 The partnership between non-profit association, France FinTech and Binance, the world's major player in the blockchain ecosystem and cryptocurrency exchange, will launch a €100 million push to help develop the French and European blockchain and cryptocurrency ecosystem.
Speaking at a recent conference with Cédric O, Minister of State for the Digital Transition and Electronic Communication in France at the French Ministry of Finance in Paris, Changpeng "CZ" Zhao, founder and CEO of Binance announced the launch of the initiative, called "Objective Moon". The scheme will comprise three key cryptocurrency and blockchain innovation projects in France.
The EUR100 million initiative, which will be funded by Binance, will see the development of a Binance Research and Development hub in France, along with the creation of a Decentralized Ledger Technology (DLT) accelerator and a new online Education Programme to develop blockchain and crypto industry talent in France. The education programme will be created in partnership with OpenClassroom and Ledger.
Alain Clot, Chairman of France Fintech said:
"France Fintech believes that France is uniquely positioned in terms of regulation, talent and expertise to be the leading player in Europe in the field of decentralized finance and we believe that the collaboration started with Binance today will allow the entire ecosystem to grow significantly in the coming years."
CZ, founder & CEO of Binance said:
"At Binance, we recognise the quality of French and European tech, crypto and blockchain talent, and we are convinced that with the launch of Binance's major operations and investment in France, we can significantly contribute toward making France and Europe the leading global player in blockchain and crypto industry."
Binance plans to establish a French Hub for its Research and Development, and will recruit cryptocurrency and blockchain talent from across France and Europe.
The new online education programme, which will be created in partnership with France FinTech, Binance and Ledger, will also aim to help people who want to learn more about blockchain and cryptocurrency and see it as an attractive career opportunity.
The creation and development of the "Objective Moon Accelerator, which will be dedicated to building up the Decentralized Ledger Technology (DLT) ecosystem in France and Europe is also seen as important, as DLT is seen as a critical enabler of blockchain security, which is essential as a cryptocurrency continues to reach more mainstream audiences.