Democratic senators in the United States have brought in a new bill to allow the US president to restrict overseas cryptocurrency companies in their dealings with sanctioned Russian organisations.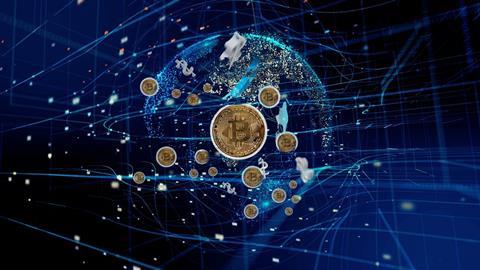 The bill would also prevent firms in Russia from executing transactions with American customers and clients.
The bill, named The Digital Asset Sanctions Compliance Act, is being directed by Senator Elizabeth Warren and supported by ten other Democrat politicians, included Senators Jon Tester and Mark Warner.
It is unlikely that the bill will be passed into law in the near future, though its conception is expected to turn up the heat on cryptocurrency marketplaces as Russia's war on Ukraine continues.
Crypto exchanges have been wary of such developments for some time, amid fears stemming from politicians such as Elizabeth Warren over the likelihood that digital assets are being used as a means to avoid the swathes of economic sanctions imposed by the West on Russia.
In a statement, Warren attacked Russian president, Vladimir Putin, saying that he "and his cronies can move, store and hide their wealth using cryptocurrencies, potentially allowing them to evade the historic economic sanctions the US and its partners across the world have levied in response to Russia's war against Ukraine."
Politicians in Joe Biden's administration have said that they do not feel Moscow and Russian-based organisations could rely on crypto to get around the slew of economic sanctions leveraged against the warring nation, citing the absence of liquidity in crypto markets to support the high volumes of transactions needed to make the strategy pay off.
Even so, the US Treasury Department has underlined that firms dealing in digital assets must also comply with sanctions. The current bill would also enable the US Treasury secretary to stop digital marketplace platforms in operation in the US from trading with Russian crypto users. Such a move would not be accepted without a legal obligation, crypto exchanges such as Coinbase and Kraken have stated.
Furthermore, the bill would call upon the Treasury to transparently point out overseas-based crypto marketplaces considered to be at high risk for sanctions evasion and money laundering activity. The bill would also require the US taxpayer to report any offshore transactions being carried out over the value of $10,000.
FinCrime Sanctions
30th March 2022
The GRC World Forums inaugural Sanctions and Compliance 2022 virtual event has been designed for those working in global sanctions compliance, internal audits and investigations, international trade, banking, insurance, forensic accounting, and white-collar crime to discuss how best to overcome Sanctions related challenges and provide roadmaps to successful strategy implementation and management of your sanctions and compliance programme.