Partner, Privacy Culture (Former DPO of John Lewis, Bank of England)
Steve Wright has over 10 years' experience as a data protection officer. Prior to that he was a successful cyber security and data technologist, working for PWC, Deloitte, Siemens and Capita. In the last 5 years Steve has emerged to become a leading authority on GDPR, writing white papers, journals and publications and is a published author in the areas of data protection, cyber security and privacy.
Steve set up his own business a year ago (PrivacyCulture) to help organisations operationalise and embed their day to day privacy and security requirements. Last year saw him release his internationally recognised privacy maturity benchmarking services that is now being used by leading global organisations to benchmark themselves on privacy.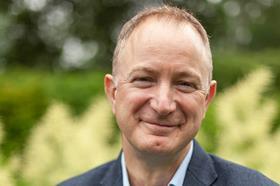 My Sessions
Could vaccine passports threaten privacy and drive inequality?
Tuesday, 16 November, 12:30 PM - 01:15 PM