International Head of Operational Risk, Wells Fargo
Ollythia joined Wells Fargo in December 2019 as the EMEA Compliance COO. She was acting Head of Compliance for EMEA from June to August 2020, and again from August to December 2021, alongside a move into her current role leading Operational Risk oversight for International, to which she transitioned in August 2021. Coverage responsibilities for the team include line of business and corporate functions oversight outside of the US.
Prior to joining Wells Fargo, Ollythia worked in the UBS Investment Bank Compliance & Operational Risk Control, supporting delivery of programme enhancements and the integration of the Compliance & Operational Risk Control teams, before focussing on regulatory change (Volcker, MAR, MiFID II, operational resilience, Recovery & Resolution Planning and Brexit programme).
Ollythia worked for Barclays Compliance from 2010-2015, in a CIB/WIM Co-ordination role within Group Compliance and as Compliance Lead for Group Treasury. Earlier second line experience includes: EY (including a secondment to the FSA Enforcement Division); a London Metal Exchange ring-dealing member firm; and with BarCap. Before transitioning to the second line, Ollythia worked in sales roles.
Ollythia holds degrees in business and law, and qualified as a solicitor (NSW).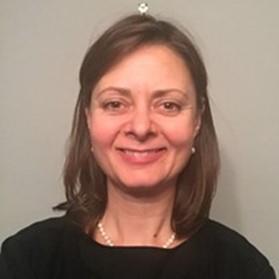 My Sessions
Reaping the Benefits of Risk Management: A Business Enabler
16 November 2022, 13:25 - 14:10 GMT
Bridging the Silos: The Importance of Holistic Risk Management
16 November 2022, 15:05 - 15:50 GMT