Senior Fraud Prevention Officer, NHS Counter Fraud Authority (NHSCFA)
Oliver Stopnitzky is a Senior Fraud Prevention Officer at the NHS Counter Fraud Authority (NHSCFA). Oliver leads the NHSCFA's national work in preventing procurement fraud across the NHS.
Research shows that the nature of crime is rapidly changing with fraud now the most common type of crime. It is therefore vitally important for organisations to take a heavy stance towards fraud. Oliver is an advocate to creating the right organisational culture in order to tackle fraud and corruption effectively.
Before working at the NHSCFA, Oliver worked as a Technical and Development Advisory at CIPFA Counter Fraud Centre and previously at the Fraud Advisory Panel. Oliver studies his Masters' degree on Counter Fraud and Corruption Studies at the University of Portsmouth, which focused on the extent of corruption in Afghanistan. Lending his insight and knowledge; he is a regular speaker on counter fraud.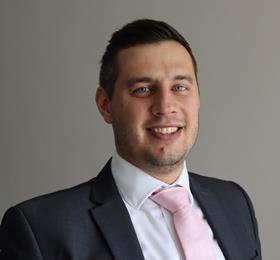 My Sessions
The True Value of Effective Fraud Risk Management
17 November 2022, 15:15 - 15:45 GMT