Head of Global Internal Audit, Babylon
Michael is a chartered accountant and a Fellow of CPA Australia who has 24 years of extensive experience in external and internal audit, enterprise risk and control management, as well as remediation and process improvement projects, in South East Asia and the UK. Michael heads the Global Internal Audit function at Babylon Health, a health-tech company with the mission of making high-quality healthcare accessible and affordable for everyone on Earth.
Michael had worked in two of the Big 4 firms where he was actively involved in auditing and advising companies of various industries from property development, financial services, automotive sector, plantation, manufacturing, rail, retail and healthcare. He had also consulted at several bulge bracket global investment banks. His experience is uniquely varied - allowing him access to a wealth of insights and a variety of company cultures, approaches to process, risk and control management, and creative solutions to pertinent issues and challenges under each industry.
Michael is a champion of tools and technologies that advance the risk and audit professions. Since the start of his career, where audit documentation was paper-heavy alongside earlier (and, therefore, less capable) spreadsheet applications, he had led the development of creative tools to solve challenges in the most efficient and effective way with only the level of technology and software available to his clients at the time. Michael has always been driven to seek opportunities to streamline and automate. Now, therefore, is an exciting time for him to finally see technology greatly impacting the profession, elevating effectiveness and efficiency in its mission to protect and enhance enterprise value.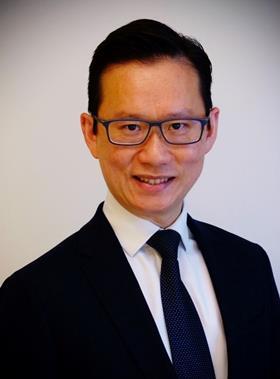 My Sessions
Digital Transformation and the Future of Internal Audit

17 November 2022, 13:25 - 14:10