Director, Data Privacy & Management, Edwards Lifesciences
Christine has over 10 years' experience in the technology regulatory domain. She started her career in mobile technology sector where she led the alignment and synergy effort with local regulatory authorities and carriers, on product and service transparency and monetization models that were shaping the fast-growing mobile value-added service (VAS) market.
She has worked with numerous companies across various industry verticals in venture capital, e-commerce, FinTech, biometric technology, mobile applications, among others on emerging data privacy and protection issues.
In the recent years, she has expanded her privacy horizon by taking up different privacy related responsibilities from software product design, privacy program management, cloud governance and compliance and digital workflow transformation, to most recently enterprise privacy operation and information governance in life sciences sector.
In her free time, Christine loves to travel, and enjoys learning about new technologies and cultures.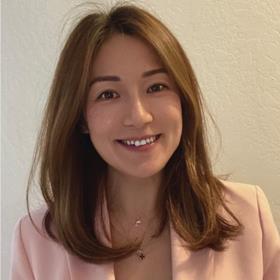 My Sessions
Can the GDPR and Widespread AI Co-Exist?
14:30 - 15:15 GMT
The GDPR's 'Risk-Based Approach': How It Works and When to Use It
15:20 - 16:05 GMT
25th May 2023