A new report series released by global tech research and advisory firm, Information Services Group (ISG), is to examine the many cybersecurity products and services available to enterprises in multiple global regions.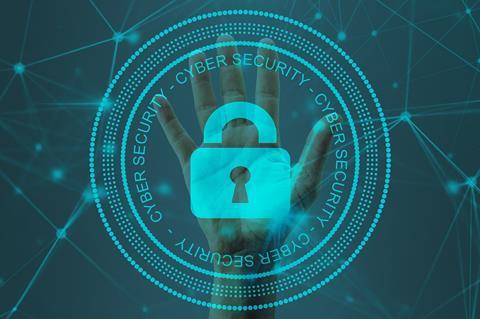 Scheduled for release in July, the study named Cybersecurity – Solutions and Services, will cover all major cybersecurity products and services as enterprises deal with the continuing effects of the COVID-19 pandemic and attacks such as ransomware.
Buyers in the US, UK, Germany, Europe, and the APAC region, will be able to use information from the report to evaluate their current vendor relationships, and source potential new engagements and available offerings. Cybersecurity providers will be given a platform at a time when businesses continue to enable remote work and embrace cloud computing, spurred in part by the pandemic.
Jan Erik Aase, partner and global leader, ISG Provider Lens Research, said:
"Even before the pandemic, enterprises were focused on digital transformation to stay competitive and meet end-user needs. The pandemic accelerated these transformations, but has also led to an increase in the threat attack surface."
PrivSec Global
PrivSec Global has long united experts from both privacy and security, providing a forum where professionals from across these fields can listen, learn, and debate.
The report covers six areas, including:
Identity and Access Management, covering providers that offer proprietary software and associated services for securely managing enterprise user identities and devices, including software-as-a-service (SaaS) offerings. IAM solutions are aimed at collecting, recording and administering user identities and related access rights, as well as granting specialized access to critical assets through privileged access management.
Data Leakage/Loss Prevention and Data Security, assessing provider offerings that identify and monitor sensitive data, provide access for only authorized users and prevent data leakage. Vendor solutions in the market are characterised by a mix of products capable of providing visibility and control over sensitive data residing in cloud applications, endpoint, network and other devices.
Advanced Endpoint Threat Protection, Detection and Response, evaluating providers offering products that can provide continuous monitoring and complete visibility of all endpoints, and analyse, prevent and respond to advanced threats. Endpoint security also includes the corresponding protection of operational technology solutions.
Managed Security Services, covering providers that oversee the operations and management of IT and OT security infrastructures for one or more customers through a security operations centre. These providers are not exclusively focused on proprietary products but can manage and operate best-of-breed security tools. They can handle the entire security incident lifecycle, from identification to resolution.
Technical Security Services, assessing providers that integrate, maintain and support both IT and OT security products or solutions. DevSecOps services are also included here. TSS addresses all security products, including anti-virus, cloud, and data centre security, IAM, DLP, network security, endpoint security, unified threat management, OT security, SASE and others. This quadrant examines service providers that do not have an exclusive focus on their respective proprietary products and can implement and integrate other vendor products or solutions.
Strategic Security Services, evaluating providers of consulting services for IT and OT security. Services covered in this quadrant include security audits, compliance and risk advisory services, security assessments, security solution architecture consulting and awareness and training. These services are used to assess security maturity and risk posture, and define cybersecurity strategy for enterprises. This quadrant examines service providers that are not exclusively focused on proprietary products or solutions.
In reference to how ransomware, advanced persistent threats and phishing attacks have emerged as some of the leading cyber threats in 2022, Jan Erik Aase said:
"As the nature and complexity of cyberattacks continue to increase, cybersecurity has become a priority not just for enterprises, but also for government agencies to protect their economies, industries and citizens."