The Covid 19 crisis may be in the rear-view mirror, but cyber incidents, data breaches, the ongoing conflict in Ukraine, the economy, climate change, diversity, talent management, AI and new regulations are all potential high impact risks.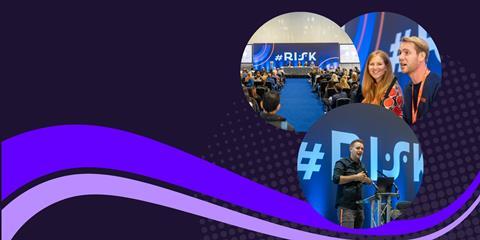 Risk teams need a more holistic view than ever before.
Following the 2022 #RISK event GRC Analyst & Pundit, Michael Rasmussen, said, "Seriously, every solution/service provider I recommended it to got great ROI. There are lots of risk, privacy, audit conferences, compliance events, and Infosec trade shows but they are all siloed events. You are providing events with a much broader spectrum and holistic view across all the GRC disciplines."
The #RISK audience are looking for solutions to help them make better risk-informed decisions, break down silos, encourage collaboration between multiple operational functions and build a data-driven organisation.
Over time many organisations have brought in a variety of GRC solutions that addressed specific regulatory or organizational pressures which has resulted in a patchwork GRC framework with data silos dotted all over the organization, each being managed by different people, with different views.
Bringing the right people together is more important than ever and #RISK does just that in-person and online.
Together with Michael Rasmussen and GRC 20/20 we are creating a GRC Information Hub at #RISK London & Amsterdam where end-users will be able to sit down for face-to-face sessions with Michael and a host of other well-respected analysts and subject matter experts for strategic guidance on all matters GRC.
"I'm delighted to be working with #RISK to develop this feature and to provide information, advice and guidance and to encourage collaboration between the C-Suite, lines of business, IT & GRC practitioners." Said Michael.

#RISK Event Director, Nick James said, "Everything we do is about providing risk professionals with the information they need and connecting GRC solution vendors with end-users. The GRC information Hub will add incredible value to attendees and exhibitors alike and we're delighted to be working with Michael on this feature".
#RISK Content Zones include Privacy & Data Protection, ESG, Cyber Security, Financial Crime, Fraud, Loss Prevention, and Governance, Risk and Compliance.

Related Events:
Attendees will be able to learn and better understand how to mitigate risks, reduce compliance breaches, and improve business performance.