GRC World Forums has partnered with IT Governance to bring you all the cyber security and data privacy training and solutions you need to excel in your career and protect your organisation.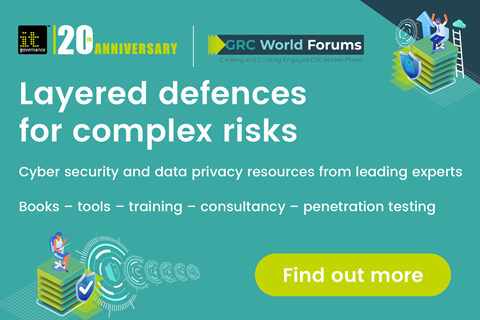 IT Governance is a market leader in data privacy and cyber security solutions. Their broad suite of offerings is one of the most comprehensive in the world and unrivalled in the UK.
Over the past two decades, their range of products and services have been used by more than 8,000 organisations, and their training courses have been taken by more than 17,000 professionals.
What is Enterprise Risk Management?
Enterprise risk management, and the creation of an enterprise risk management framework, is a fundamental governance responsibility. Enterprise risk management is a set of methods and processes used by organisations to manage risk and seize opportunities that are related to their organisational goals.
The corporate board has (depending on jurisdiction) either a fiduciary, or both a fiduciary and a statutory, duty to identify and manage enterprise risk. While enterprise risk management ought to be the responsibility of a corporate risk management team, the IT governance practitioner has three specific contributions to make to the risk management activity and for that reason needs to have a practical, high-level understanding of the key risk management issues and concepts.
Operational Risk Management
Operational risk management, particularly in the financial sector, is essential. Operational risk management deals with the cyclical application of a process of risk assessment, decision making, and the implementation of controls to manage and mitigate risk.
Enterprise Risk Assessment and Business Impact Analysis is a key operational responsibility for all practitioners, and the Cabinet Office's guidance Management of Risk (M_o_R®) is particularly useful to any organisation. Information security risk assessment is another key area.
Browse the risk management frameworks training courses below:
CRISC Training Course
Get ahead with CRISC® (Certified in Risk and Information Systems Control®) certification, the world-renowned standard of achievement for enterprise IT risk and information systems control managers.
Build your senior career in IT risk management with a four-day exam preparation course.
Learn from anywhere – choose whether you attend our courses Live Online or in person. Find out more.
This course uses the official ISACA® curriculum and includes the ISACA CRISC Review and Questions, Answers & Explanations study guides. Successful completion of the course leads to 28 CPD points.
Please note that this course does not include the official ISACA CRISC exam.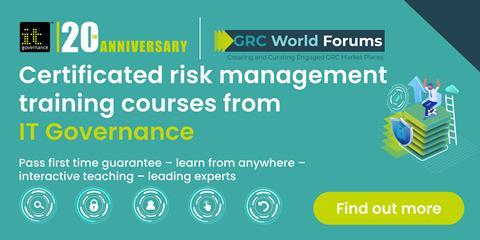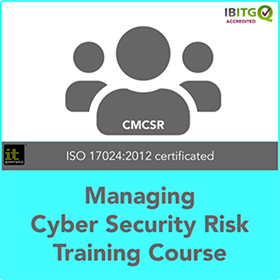 Managing Cyber Security Risk Training Course
Train with cyber security experts to gain the knowledge to plan an effective cyber risk strategy and ensure compliance with cyber security standards and laws.
Learn how to use risk management to assess threats and vulnerabilities and the impacts of cyber attacks on your organisation.
Learn from anywhere – choose whether you attend our courses Live Online or in person.
Successful completion of this three-day course and exam awards the Managing Cyber Security Risk (CMCSR) qualification and 21 CPD/CPE points.