Throughout October, experts across the globe have been reminding users everywhere about the importance of cyber-hygiene, as National Cyber Security Awareness (NCSA) month progresses.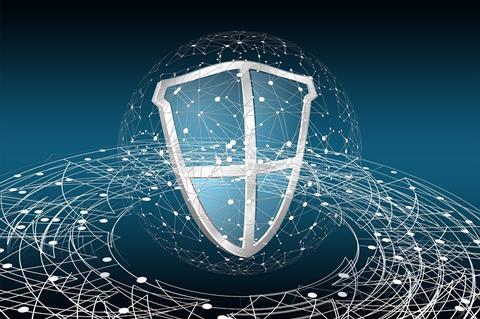 The concept was born at the National Cyber Security alliance and the department of homeland security in the US, leading to the launch of the first NCSA back in 2004. Seventeen years on, NCSA has grown rapidly, and today keeps all nations' connected citizens informed on evolving cyber-threats thus helping us to navigate the online domain safely.
This year's theme "Do Your Part. #BeCyberSmart" puts an emphasis on personal accountability while stressing the vital practice of proactively enhancing cybersecurity at home and at work.
In the US, small to medium-sized businesses in southeast Michigan have been particularly vulnerable to two types of cyber-attacks:
Phishing
A form of fraud where a thief impersonates a reputable business or person to gain confidential information
Ransomware
When a computer becomes infected/compromised with ransomware, it begins to encrypt the files so you can't access them without paying a fee
As ransomware is easy to create and deploy, thousands of variations are created every day. It is currently the most prevalent cyber-threat in the world and growing faster than any cyber threat in the history of computing.
"Sixty percent of small businesses go out of business within six months of a cyber-attack," said Michael Johnson, Founder of US-based Data Protection International (DPI).

"When it comes to ransomware, you can pay the ransom but you will never recover the time that your business was shut down mitigating and repairing the aftermath of the attack. Businesses of every size need to be pro-active, not re-active," Johnson said.
FBI Agent, Matt DeSarno, said:
"Wherever there was an opportunity and a vulnerability, cybercriminals were prepared to seize on that opportunity in a sophisticated way.

"[Regarding] the phishing scams, what we're seeing is really better-quality scams through social engineering techniques. What that means is some of these scammers are spending a lot more time learning about their potential victims to enhance them to click on a link," DeSarno added.
The following tips will help keep users' home networks or small businesses safe and secure online:
Fight the Phish: Phishing attacks and scams have thrived since the COVID pandemic began in 2020 and today, phishing attacks account for more than 80 percent of reported security incidents. Be wary of emails, text messages or chat boxes that come from a stranger or someone you were not expecting.
Secure every device in your network: Run antivirus, implement a strong firewall and update every piece of software frequently
Ensure that your I.T. Department knows when you're traveling: Traveling employees should use VPN when accessing any resources while out on the road
Make frequent backups: Be sure to store backups separately from other systems and know how to restore them. The easiest way to recover from a ransomware attack is to restore data yourself