PrivSec South Africa will take place via livestream on 18 January 2022.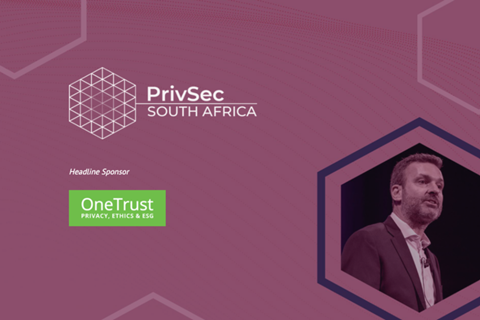 South Africa has the third largest and most technologically advanced, and diversified economy on the African continent.
Digital transformation and the pandemic have driven home the high value of personal data to the global economy, while also highlighting its vulnerability to abuse and attack.
PrivSec SA will welcome senior decision makers from across South Africa as well those engaging in business with the country, seeking the latest advice, guidance and information from subject matter experts, industry leaders and academics.
Focusing on both practical and ethical issues attendees can expect presentations, panel discussions and debates, delivering unique insights and actionable content to ensure they leave with valuable strategies and roadmaps.
18 January 2022
30+ Speakers
1 Day
10+ Sessions
What will be covered
GDPR Compliant? The Extra Steps You'll Need to Take to Comply with South Africa's POPIA
South Africa's Cybercrimes Act: How Will the Law Impact Finance Firms?
How to Avoid Sanctions Under the POPIA
South Africa's New International Data Transfer Rules: Tougher Than Europe's?
The POPIA and Cookie Compliance
COVID-19 and the Rise of Cybercrime in South Africa: How to Turn the Tide
The Growth of Data Protection and Cybersecurity Across Africa