The PICCASO Privacy Awards will celebrate data protection and privacy excellence in all its forms: from the "Rising Star" award, which recognises the most talented professionals entering the industry, to the "Privacy Award for Achievement", which will go to a veteran of the sector.
The shortlist of the "Privacy Award for Achievement" is a line-up of the UK's best-respected privacy professionals, all of whom have spent decades working to help protect individual privacy and enable businesses to navigate this evolving area of law.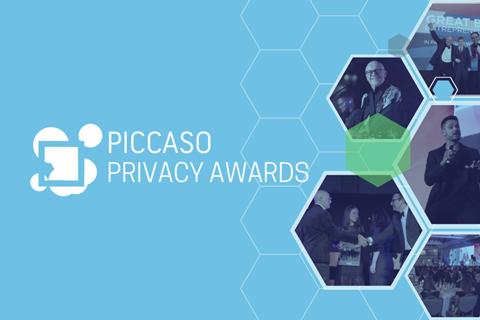 Stewart Room
Stewart Room is one of the UK's foremost voices on data protection and has been working in privacy law for decades.
Throughout his career, he has been a partner specialising in data protection at Rowe Cohen, Fieldfisher and PwC. He has sat on the Expert Advisory Board of the International Association of Privacy Professionals and is part of the European Data Protection Board Support Pool of Experts.
Stewart's writing on data protection, as a contributor to publications such as Forbes and OneTrust Data Guidance, is an extremely helpful resource.
Stewart's high-profile work with DWF has firmly established him as a leading figure in privacy law.
Ruth Boardman
Ruth Boardman has worked with Bird & Bird for 27 years and now co-heads the firm's Privacy and Data Protection Group.
Ruth is a valued and prominent member of the data protection community and co-authored the respected textbook Data Protection Strategy, published across several editions by Sweet & Maxwell.
Ruth also advises the Global Alliance on Responsible Genome and Clinical Data Sharing and is on the board of the International Association of Privacy Professionals.
Fedelma Good
Fedelma Good is Co-Lead Data Protection Strategy, Legal & Compliance Services at PwC, where she has worked for over five years.
Fedelma's work at PwC focuses on the provision of advice on ePrivacy compliance, including on cookies, digital marketing and emerging technologies.
Before joining PwC, Fedelma worked in marketing consultancy and policy roles across companies such as Equifax, Acxiom and Barclays. She has sat on the board of the Digital Marketing Association.
Rosemary Jay
Rosemary Jay is a senior consultant attorney at Hunton Andrews Kurth, where she specialises in EU and UK data protection law, particularly on matters relating to international data transfers and data breach response.
Before joining Hunton Andrews Kurth, Rosemary headed the Information Law Practice at Pinsent Masons., and was Head of Legal at the Information Commissioner's Office (then the Data Protection Registrar) between 1987 and 1999.
Rosemary authored the popular textbook Data Protection Law and Practice, published by Sweet and Maxwell.
Brad Bryant
Brad Bryant began work at Aon as EMEA Privacy Counsel over a decade ago.
Since then, Brad has risen from Deputy Chief Privacy Officer to Chief Privacy Officer, overseeing the privacy operations of a company with over 50,000 employees across 120 countries.
Martin Jackson
Martin Jackson has been working in or around privacy for decades and has clients in multiple countries and industries.
His broad experience enables him to advise on data protection from a legal, technical or operational perspective. Martin's experience working with global companies means he can advise on cross-jurisdictional privacy, security and GRC management.
Martin is a OneTrust Fellow of Privacy and Technology and a British Computer Society Approved Trainer.
Eduardo Ustaran
Eduardo Ustaran is a partner at Hogan Lovells and is Global Co-Head of the firm's Privacy and Cybersecurity Practice. His 25+ years of experience and prominent public persona make him one the UK's most respected voices on data protection.
In addition to his decades of experience in legal work, including at Field Fisher Waterhouse and Berwin Leighton Paisner, Eduardo is well known for his informative and optimistic takes on the state of data protection.
Eduardo also authored The Future of Data Privacy in 2013, co-authored Data Protection: A Practical Guide to UK and EU Law (2018), co-founded the Data Protection Leader publication and is a former board member of the International Association of Privacy Professionals (IAPP).