Founder & Managing Director, Discern Sustainability Limited
Niall has spent twenty years in Sustainable and Responsible Investment/ESG. He led the ESG team at Royal London Asset Management and prior to that, at The Co-operative Asset Management where he pioneered an innovative approach to ESG integration and high-profile stewardship campaigns. He was a key member of the RLAM Sustainable Funds, which have enviable long-term performance track-records. He was a board director of the Institutional Investor Group on Climate Change. Clients include Aviva Investors, KKR, Northern Trust and Pictet Group.
Niall holds an M. Phil. in Environment & Development from Cambridge University.

Since 2017, his company, Discern Sustainability (www.discernsustainability.com) works across three areas; being a subject matter expert on sustainability (e.g. climate change, human rights); integrating that expertise into investment policies and processes; and helping clients ensure their communications on SRI/ESG land effectively with their stakeholders.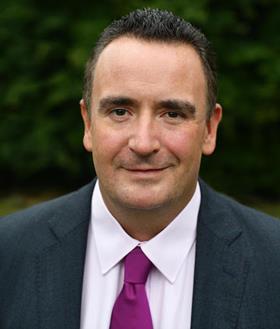 My Sessions
Implementing a Carbon Neutral Roadmap: Applying COP26 learnings in your ESG strategy
7 December 2021, 08:30 AM - 09:20 AM