We are delighted to announce that Diversity and Inclusion professional, Yuli Kim is to speak at #RISK Amsterdam, this month.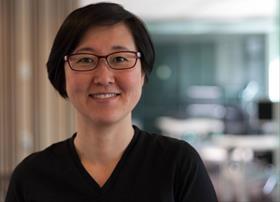 Taking place at RAI Amsterdam on September 27 and 28, #RISK Amsterdam examines the trends and best practices organisations are employing to navigate today's rapidly evolving risk landscape.
Yuli Kim is Director of Program Development at Workplace Pride. Passionate about diversity and inclusion in the workplace, Yuli specialises in managing D&I programs within multi-cultural international organisations. She guides businesses in bridging the gap between D&I policies and practice by embedding organisational commitment.
Yuli will be at #RISK Amsterdam this month to discuss pinkwashing, rainbow washing, and how organisations can effect genuine change to address social injustices.
Related Session:
Unmasking Pinkwashing: Symbolic Support or Genuine Change - Thursday 28th September, 16:20 - 17:00pm (CEST) - Privacy, Security & ESG Theatre
BOOK YOUR PLACE AT #RISK Amsterdam
Below, Yuli talks more about her career to date, and gives insight into the key themes of her #RISK Amsterdam session.
Could you outline your career pathway so far?
I earned an MBA at Rotterdam School of Management in 2011 in the Netherlands. Spanning 18 years in Japan and the Netherlands, my career focused on business development in IT consulting, advertising and market research.
During that period, my passion was to help companies grow their business. I enjoyed it to a degree, but a part of me always felt like something was missing. It became clear to me when we welcomed our first child. As an Asian lesbian and immigrant, I've experienced and witnessed workplace discrimination and harassment in different places. I thought it was essential to do something about this issue for the next generation, so I returned to school and finished my second Master's degree in Human Resource Management at Vrije Universiteit in Amsterdam in 2019.
Afterwards, I started my company, Inclusion Sensei, with the big ambition to improve workplace inclusion for marginalised groups. That's when I met David Pollard, the Executive Director at Workplace Pride Foundation. He wanted me to develop a Learning and Development Program that educates corporations about LGBTIQ+ inclusion. I work as a Program Development Director at Workplace Pride and as a DE&I consultant to business organisations in the Netherlands and Japan.
What is rainbow washing, and how does it undermine the progress of social justice causes?
Broadly, it's a term used to describe an entity that attempts to profit by promoting LGBTIQ+ solidarity through its communication channels. The strategy often includes promotional aspects such as enhancing brand equity through advertising and marketing their services and products.
I also think this term is misleading because not many companies benefit from 'pretending' or 'faking' their support for LGBTIQ+ inclusion. Business organisations attempt to attract consumers to purchase their services and products through different marketing activities. With the power of the internet, consumers have more access to various information about business organisations.
Consumers often find out what business corporations are doing or not doing to support their LGBTIQ+ employees internally. Changing your logo with a rainbow-coloured theme during Pride month of June is easy, but consistency and continuity in supporting their LGBTIQ+ employees is essential for any organisation.
Even within the LGBTIQ+ community, there have been discussions on rainbow washing being either effective for advancing LGBTIQ+ inclusion in society or undermining people's efforts. For example, several lawsuits are taking place for marriage equality in Japan. Same-sex marriage is not legally in place in Japan yet. Thanks to lawyers and grassroots NGO efforts, business organisations are paying attention because how they support this issue impacts their employer branding, explicitly attracting and retaining diverse talents.
Now, many organisations visibly support marriage equality. This also puts pressure on the government to discuss and acknowledge this topic. Social changes require different stakeholders to come together to address and tackle the issues effectively. When showing support for LGBTIQ+ inclusion or marriage equality, sometimes organisations are criticised for rainbow washing, but it partially helps some social challenges be noticed or acknowledged. So, whether these activities undermine social justice causes is a big question.
How can organisations guard against rainbow washing, and what key measures must be implemented to make genuine improvements?
At Workplace Pride, we provide an instrument called Global Benchmark. It's a quantitative analysis based on the evidence submitted by our member organisations. We review eight categories: policy and communication, employee network, support and benefits.
The report helps different stakeholders be on the same page regarding their organisational culture and how they are advancing LGBTIQ+ incision in the organisation. Assessing how an organisation is advancing LGBTIQ+ inclusion internally is critical before communicating the support for LGBTIQ+ inclusion externally.
When you have evidence of your internal effort, you are in a better position when being criticised that your marketing activities are considered to be rainbow washing. You are also likely to receive support from your employees. However, if you don't include, for example, sexual orientation, gender identity and gender expressions in your anti-discrimination policy or equal benefits to diverse families, showing support for LGBTIQ+ inclusion may be taken as a simple display rather than legitimate support.
At Workplace Pride, we ensure that our members receive tangible advice for professionals in different functions such as HR, marketing, finance, and operations. When it comes to the topic of LGBTIQ+ inclusion, it's more effective and impactful when different stakeholders are involved. We also provide the Learning and Development Program so stakeholders understand the organisational benefits of LGBTIQ+ inclusion. The most powerful defence against the criticism of rainbow-washing is to provide your employees tangible support and education on the topic.
noun [ rain·bow wash·ing | \ ˈrān-ˌbō ˈwȯ-shiŋ, ˈwä- \ ]
1. The act of using or adding rainbow colours and/or imagery to advertising, apparel, accessories, landmarks, et cetera, in order to indicate progressive support for LGBTQ+ equality (and earn consumer credibility)–but with a minimum of effort or pragmatic result.
// akin to "green washing" regarding environmental justice issues and "pink washing" with respect to breast cancer/LGBTIQ+ rights.
Yuli Kim explores these issues in depth in the #RISK Amsterdam panel, "Unmasking Pinkwashing: Symbolic Support or Genuine Change?"
Join our panel discussion on rainbow washing and pinkwashing, where we unravel the deceptive practice of organisations and governments appearing supportive of social justice causes without enacting substantive change.
Our experts will analyse the impact of rainbow washing, exploring its role in perpetuating stereotypes, diluting urgency, and hindering progress. Gain insights on identifying rainbow washing and learn how to hold entities accountable for meaningful actions that align with their professed values. Let's challenge rainbow washing and strive for genuine progress together.
Also on the panel
Maurice Ajanaku, Diversity and Inclusion Committee Member, citizenM hotels
Rob Davey, Chief Executive Officer, AIPEX B.V. and Vice Chair of Bi Pride UK
Details
Session: Day 1, Unmasking Pinkwashing: Symbolic Support or Genuine Change
Theatre: Privacy, Security & ESG Theatre
Time: 16:20 – 17:00pm (CEST)
Date: Wednesday 27 September 2023
#RISK Amsterdam is also available on-demand for global viewing.
Click here to book Your Place at #RISK Amsterdam