Chief Information Security Officer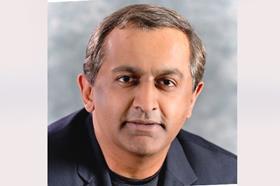 Over 20 years of leadership, strategy, technical, operational and cyber risk management experience. Trusted and proven technology leader experienced in assessing, designing, building and operating large scale and cutting edge security platforms in complex and fast paced environments. Successfully formed and guided highly efficient, cohesive and global teams in both start-ups and mature organizations. Functional Experience – Over 15 years information technology and information security experience, with focus on the financial services sector, having successfully built, audited, and led security programs including cyber security, risk management, identity and access, data protection, product and software security, cyber engineering, cyber defense, automation, and compliance initiatives. Charged with incubating and evangelizing effective cybersecurity strategies, policies, solutions and practices. Domain Expertise & Involvement – Actively engaged in the industry to maintain peer group dialog, develop partnerships, share subject matter expertise and develop industry best practices. Advisory Board member. Frequent speaker at conferences and roundtables, and contributor to trade publications.
Current Role
Company Name: Wells Fargo
Job Title: Chief Information Security Officer
Start Date: March 2022
Company Industry: Financial Services
Location: San Francisco, California, United States
Wells Fargo & Company (NYSE: WFC) is a diversified, community-based financial services company with $1.9 trillion in assets. Wells Fargo's vision is to satisfy our customers' financial needs and help them succeed financially. Founded in 1852 and headquartered in San Francisco, Wells Fargo provides banking, investment and mortgage products and services, as well as consumer and commercial finance, through 8,050 locations, 13,000 ATMs, the internet (wellsfargo.com) and mobile banking, and has offices in 38 countries and territories to support customers who conduct business in the global economy. With approximately 265,000 team members, Wells Fargo serves one in three households in the United States.
Previous Company:
Company Name: Visa
Job Title: Chief Information Security Officer
Start Date: April 2014