Company Secretary and Director of Corporate Governance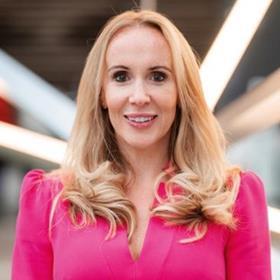 Company secretary and solicitor with over 20 years experience of corporate governance and statutory compliance for FTSE 100 companies and their subsidiaries. Experienced at building and developing teams. Specialities: UK company law, UK Listing Rules, Disclosure and Transparency Rules, UK Corporate Governance Code, NASDAQ and NYSE listing requirements, board support, shareholder relations, non-financial reporting.
Current Role
Company Name: Aston Martin Lagonda Ltd
Job Title: Company Secretary and Director of Corporate Governance
Start Date: June 2022
Company Industry: Automotive
Location: United Kingdom
Aston Martin - an iconic marque of unrivalled heritage has entered a second century. With fresh investment, a new Chief Executive Officer and the strongest model line-up in the company's history, we now look to an exciting future. Aston Martin's state-of-the-art headquarters in Gaydon, Warwickshire is built upon the passion, skill and creativity of the people who dedicate their working lives to the most iconic brand in the world. Every intricate stitch, beautifully expressed line, and the stirring noise of our engines, is a manifestation of the desire and collective spirit to create the most beautiful cars: the soul of Aston Martin made real.
Previous Company:
Company Name: Landsec
Job Title: Head of Governance and Company Secretary
Start Date: January 2021