Director of Corporate Sustainability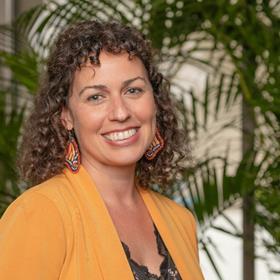 Accomplished sustainability professional with more than 10 years of experience in the non-profit and higher education sectors. A deep thinker and strategist that understands how to develop and execute impactful solutions to sustainability challenges. Believes passionately in the urgency of the work toward climate solutions, sustainable development, and culture change. Employs many skills toward ensuring social justice and developing systems that support the next generation of sustainable buildings, biodiversity, food, energy, water, waste, education, research, procurement, transportation, water, and wellbeing.
Current Role
Company Name: Environmental Defense Fund
Job Title: Director of Corporate Sustainability
Start Date: June 2022
Company Industry: Non-profit Organization Management
Location: Decatur, Georgia, United States
With world attention focused on both the environment and the economy, Environmental Defense Fund is where policymakers and business leaders turn for win-win solutions. This leading green group, founded in 1967, has tripled in size over the past decade by focusing on strong science, uncommon partnerships and market-based approaches.
Previous Company:
Company Name: Emory University and Emory Healthcare
Job Title: Director of Sustainability
Start Date: September 2020