Chief Information Security Officer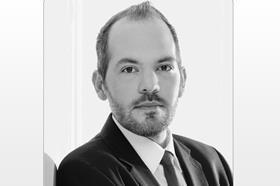 Dimitrios is now the Chief Information Security Officer at Union Investment.
Current Role
Company Name: Union Investment
Job Title: Chief Information Security Officer
Start Date: March 2022
Company Industry: Investment Management
Location: Frankfurt, Hesse, Germany
Union Investment is part of the Volksbanken Raiffeisenbanken cooperative financial network. We have been experts in fund asset management since 1956 and, with over EUR 400 billion in assets under management, are one of the largest capital investment companies in Germany. Our claim is not only to act responsibly, with foresight, in partnership and professionally, but also to always offer our more than four million customers the best solution. We differ from other financial service providers primarily in our cooperative philosophy, which is also reflected in our organization. Union Investment also stands for fairness and credibility when dealing with our employees. It is important to us to be equal partners and to create a collegial and sustainable working atmosphere.
Previous Role:
Company Name: Union Investment
Job Title: Manager - Information Security & IT Compliance
Start Date: 2017