Chief Information Security Officer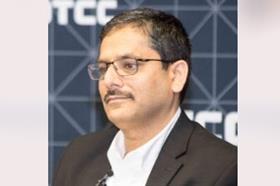 Recognized cybersecurity and IT Risk executive with a proven track record in managing global, cost-effective programs that meet business and regulatory requirements for large financial institutions. Partner with C-Level business, IT executives, auditors and regulators to direct and manage global teams that implement innovative security and risk solutions. Experienced in serving as a Board Member at Application Security Advisory Board and North American Advisory Council at ISC2. Accomplished speaker with experience presenting on topics such as: Application Security, IT Risk Management, Security Metrics at venues including: Department of Homeland Security, HMG Conference, Evanta and OWASP. Passion for cyber security extends to the classroom as an adjunct professor at Farleigh Dickinson University.
Current Role
Company Name: The Depository Trust & Clearing Corporation (DTCC)
Job Title: Chief Information Security Officer
Start Date: March 2022
Company Industry: Financial Services
Location: New York City Metropolitan Area
With over 45 years of experience, DTCC is the premier post-trade market infrastructure for the global financial services industry. From 21 locations around the world, DTCC, through its subsidiaries, automates, centralizes and standardizes the processing of financial transactions, mitigating risk, increasing transparency and driving efficiency for thousands of broker/dealers, custodian banks and asset managers. Industry owned and governed, the firm simplifies the complexities of clearing, settlement, asset servicing, data management, data reporting and information services across asset classes, bringing increased security and soundness to financial markets.
Previous Company:
Company Name: The Depository Trust & Clearing Corporation
Job Title: Director of Operational Resilience and Service Management
Start Date: June 2021