Chief Information Security Officer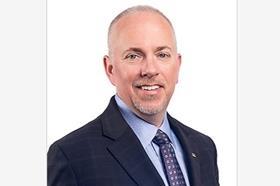 Results-driven leader known for developing and implementing programs and solutions that support business initiatives, drive productivity, and balance security. Continuous learner with a passion for innovation that drives bottom-line contributions. Motivating leader with proven ability to recruit, develop, and retain top talent.
Current Role
Company Name: H.W. Kaufman Group
Job Title: Chief Information Security Officer
Start Date: March 2022
Company Industry: Financial Services
Location: Detroit Metropolitan Area
At H.W. Kaufman Group, we are committed to providing unsurpassed service to insurance brokers, agents and carriers. Our mission is to make the lives of our broker and agent partners easier and more successful. We are fully dedicated to serving their unique challenges by providing access to coverage for difficult risks requiring innovative solutions on a regional, national, and international basis. Each of the distinct companies in Kaufman benefits from being a part of our global network. That collective connection allows us to better judge risk and provide the highest level of service to our clients and partners.
Previous Role:
Company Name: H.W. Kaufman Group
Job Title: Corporate Vice President, IT Security
Start Date: November 2018