The European Commission plans to create an EU authority to fight money laundering, along with new legislation to strengthen anti-money laundering and countering terrorism financing (AML/CFT) rules.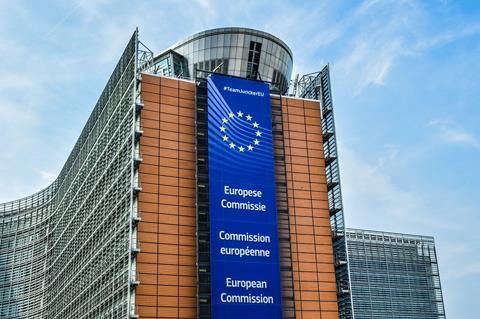 The overall aim is to improve detection of suspicious transactions and activities, and close loopholes used by criminals to launder illicit proceeds or finance terrorist activities through the financial system.
According to Brussels the new Anti-Money Laundering Authority (Amla) will transform AML/CFT supervision in the 27-member bloc by being the central body coordinating national authorities to ensure the private sector correctly and consistently applies EU rules.
In particular, Amla will:
establish a single integrated system of AML/CFT supervision across the EU, based on common supervisory methods and convergence of high supervisory standards;
directly supervise some of the riskiest financial institutions which operate in some member states or require immediate action to address imminent risks;
monitor and coordinate national supervisors responsible for other financial entities, as well as coordinate supervisors of non-financial entities; and
enhance cooperation among national financial intelligence units (FIUs), enabling improved joint analysis to better detect illicit cross-border financial flows and make financial intelligence a key source for law enforcement agencies.
"Every fresh money laundering scandal is one scandal too many – and a wake-up call that our work to close the gaps in our financial system is not yet done," said Valdis Dombrovskis, an executive vice-president at the Commission.
"We have made huge strides in recent years and our EU AML rules are now among the toughest in the world. But they now need to be applied consistently and closely supervised to make sure they really bite."
Mairead McGuinness, commissioner responsible for financial services, financial stability and capital markets, added: "Money laundering poses a clear and present threat to citizens, democratic institutions, and the financial system. The scale of the problem cannot be underestimated and the loopholes that criminals can exploit need to be closed."
The legislative proposals are:
a regulation establishing a new EU AML/CFT authority;
an AML/CFT regulation with applicable rules, including in the areas of customer due diligence and beneficial ownership;
a new directive transposing rules on national supervisors, FIUs and other matters into member states' national law; and
revision of the 2015 Regulation on Transfers of Funds to trace transfers of crypto-assets.
The EC is also proposing limiting cash payments to a maximum of €10,000 across the EU to reduce the chances for criminals to launder money. Where existing national limits are below that figure, they can stay in place, the Commission said.