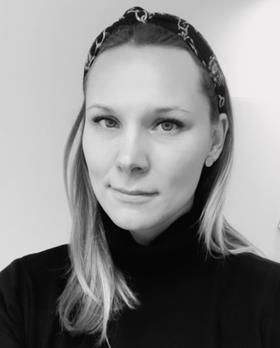 Johanna's wealth of sector experience is built on more than ten years of collaborating with governments and multinationals. In her current role as Global Compliance Manager Data Privacy at Sandvik, Johanna works to align corporate privacy policy with various world-wide compliance and privacy-related regulatory frameworks.
On September 20, Johanna appears exclusively at PrivSec Stockholm to discuss the GDPR's tightening standards surrounding data transparency.
Prior to her talk, we spoke with Johanna about her professional journey and to learn how compliance to evolving regulations can drive consumer trust.
Could you outline your career pathway so far?
I've worked in privacy since around 2016, as a privacy lawyer, in-house legal, Data Protection Officer and now as Global Head of Privacy. Aside from working as a lawyer, my previous roles have included: Data Governance Manager, Strategic Data Lead, and Intellectual Property Law expert. I have also worked with International Affairs and Transparency for the Swedish state and within the EU.
My work has always been very cross-functional and I have operated both in the public and private sectors. I believe in growing and learning and always strive to move forwards and become better. My academic background consists of a Master of Laws degree, completed by studies within finance, political science, languages, and business ethics.
What's at risk for companies that fall short of GDPR's standards on transparency, other than regulator penalties?
GDPR and privacy are great business advantages. Businesses that do not realise this risk losing customer trust, brand reputation and losing sales to competitors. There is no end in itself in following law, and laws are in general enacted to remedy something that wasn't working. These are key issues to keep in mind, specifically for businesses that have a high-risk appetite.
What are the primary hurdles that companies face as they work to meet GDPR's transparency requirements?
My experience is that there are a lot of creative IT and business solutions implemented without proper analyses or insights having been applied. Depending on the size of the organisation, there is usually a certain deal of data discovery and going through contracts that need to be done before it's even possible to be transparent. Adding to this that it's not uncommon to have management team members that still believe that bending the law will be more advantageous than following the law.
Beyond compliance, what benefits can companies expect to uncover when they work proactively to meet transparency requirements?
Working proactively with transparency will, beyond all, bring order and oversight and good asset and data management. I however also believe that companies will see business possibilities faster and will also be able to realise these quicker. When business is conducted ethically and energy doesn't need to be put into keeping secrets, innovation has a tendency to flourish.
Don't miss Sandvik's Johanna Molander speaking at PrivSec Stockholm, in her session: "Consumer Trust and the GDPR's Transparency Requirements".
→ Session: "Consumer Trust and the GDPR's Transparency Requirements"
→ Session Time: 14:15-15:00 (CEST)
→ Date: Tuesday 20 September 2022
→ Venue: Stockholm City Conference Centre
Johanna's session sits within a two-day agenda of insight and guidance at PrivSec Stockholm, taking place on September 20 and 21 at Stockholm City Conference Centre.
Sponsored by OneTrust, PrivSec Stockholm is part of the Digital Trust Europe Series. The event brings together thought leaders and subject matter experts for an exploration of the issues defining the data protection, privacy and security sphere of today.
PrivSec Stockholm will feature panel debates and presentation on topics including: Trust & Transparency; International Data Transfers; and Data Ethics.
PrivSec Stockhom is also available on-demand for global viewing
Click here to book your place at PrivSec Stockholm today!