Alecia Futerman talks about how she has flourished in the male-dominated world of GRC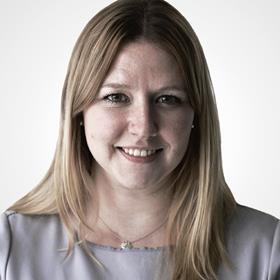 Alecia Futerman is a forensic accountant and Associate Director in Control Risks' forensic investigations practice in Europe, the Middle East and Africa. Based in London, Alecia has experience managing fraud and anti-bribery and corruption investigations and compliance advisory engagements across a broad range of geographies and sectors.
Alecia has worked on the ground in Africa, Asia, Europe and the Middle East, working alongside regulators, law enforcement, external legal counsel and internal investigation and compliance teams. Before joining Control Risks, Alecia trained as an auditor at a "Big Four" accounting firm.
You're currently an associate director at Control Risks, can you give us a little bit of information about your background and how you ended up in this career path? E.g. previous jobs, interests etc.
My route into compliance and investigations was definitely a happy accident. I studied Archaeology and Ancient History at University, which involved attending archaeological digs in Bulgaria and Cyprus during my Summer holidays (I suppose some parallels can be drawn there in terms of digging for information and being inquisitive and curious!) During that time, I entered Target Jobs' "First Year of the Year" competition and was selected as one of the top ten finalists by the sponsors EY – my prize was a summer internship in the audit department of their Liverpool office.
Off the back of the six week internship programme, I was offered a graduate position which included studying for my Chartered Accountancy qualification. After qualifying in 2014, I was ready for a new challenge. I wanted to move to London for personal reasons and had always been drawn to a career in forensics; specifically, the idea of supporting organisations through crisis situations really appealed to me (compared to the more routine nature of conducting external audits) so I applied for an internal transfer to the forensics team and was accepted.
Since 2014, when I started working in the governance, risk and compliance field, I have been lucky enough to be involved in a wide variety of different cases, working for regulators, law firms, multi-national organisations and legal enforcement. My cases and clients have allowed me to travel all over the world and I can truly say that no day is ever the same as the next. I'm constantly learning and consistently being challenged and that keeps me interested in the job.
As a businesswoman in a male-dominated environment, do you feel this has ever had an effect on you in any way, and if so how? And what have you done to fight back?
Absolutely, I think most women in business have unfortunately faced some level of prejudice at some point in their career due to their gender (whether done purposefully or not). When you experience any type of prejudice, it certainly knocks your confidence and can even lead to self-doubt in your abilities and competency. My approach to addressing these types of situations in the past has varied, dependent on the context and the person(s) involved, however, I have always acted on the issue when I've recognised it – whether that be raising it with the individual directly or with a senior leader when warranted – as otherwise I have to accept it might continue.
As of now, I try to ensure my female colleagues feel comfortable approaching me at any time to transparently discuss or raise any issues they might be facing so I can support them if they're struggling in the work place. Empowering and encouraging women to speak up when they feel uncomfortable or unheard, is a critical tool for ensuring we get closer to levelling the gender playing field.
As one of the Women in Governance, Risk and Compliance sponsors, what does it mean for you to be a part of this awards programme? What made you want to be involved, and why was it you thought this would be a good fit for you?
All those in roles in governance, risk and compliance are facing a challenging period, with the turbulent external context leading to greater expectations for these roles to safeguard organisations' culture, risk management and ultimately support transformation and transition within their respective industries and societies. It's increasingly recognised how important the GRC functions are to long-term sustainability and success.
That is a big and exciting responsibility, and for women in these roles, it comes with its own particular challenges and opportunities- not least complicated by the fallout from the pandemic as organisations are still figuring out what flexible and hybrid working really means and how to nurture diverse talent through these transitions. Our own firm continues to grapple with that as well despite the progress made, so it's inspiring to be part of the awards to learn from others and that is a reason why we're excited to be sponsoring this year.
My first interaction with the awards programme was when Control Risks partnered with the awards last year, to virtually present one of the award categories. Control Risks chose to be involved last year, in recognition of the importance of supporting and celebrating women in business, especially given the impact that the pandemic had on the workplace in the two years prior.
This year, we wanted to sponsor the awards programme as a reflection of our commitment to nurturing an inclusive culture where everyone in our team (as well as the wider industry) feels that they're heard, represented and that they can succeed. There is still so much work to be done across the industry to recruit, develop, nurture and retain female talent and I'm proud that Control Risks is investing in this platform and directly encouraging recognition and support for women in the GRC community.
The future of women in business is growing massively, which is really exciting! If you had one piece of advice for those women looking to open their own business, or those in businesses, what would it be?
Don't be afraid to ask for help, it's not a sign of weakness. When I started out, I was always concerned that asking too many questions or for support with my workload might reflect poorly on me – as though I didn't know what I was doing or couldn't properly manage my responsibilities. Now that I'm more senior, I would always prefer my team to raise a question if they're not sure or if they're struggling to cope with their workload or any requests – it would never be an issue, and in fact I openly encourage it!
Lastly, we'd love to hear a bit more about what you're doing at the moment with Control Risks, and what's in store for you and the business in the future?
As a company we are really focused on continuing to build on what has made us successful over the past 45 years, which is being there for our clients. As the market has changed, what they need from us has evolved and there are many ways we are responding to that whether that's scaling up our teams around the world, leveraging our technology platforms (such as Reveal-Brainspace's AI), or upskilling our consultants through experiences such as data analytic apprenticeships, language classes and accounting qualifications, to provide excellent support, and also be supported in their own development and wellbeing at work.
I think the pandemic has made us all recognise and value the relationships we have, which has helped us to focus on ensuring that we are really giving our best as a company.
One of my key focuses at the moment is continuing to support my core clients who I've been working with over the last couple of years as they navigate fast-paced changes to global business and regulations and respond to financial crime and conduct issues which may have reputational and financial repercussions, if not dealt with appropriately. I'm currently leading a number of investigations and compliance reviews for these clients, specifically reviewing the third parties that they interact with across the World.
This gives me the opportunity to work alongside my investigations, business intelligence and ESG colleagues spread across Control Risks' 36 offices globally – which can be challenging with the time zones but ensures my clients are receiving work products which are of consistent quality, with the added value of local insight and diverse project teams.
I'm also involved with rolling out the learning and development agenda for our team in Europe, the Middle East and Africa, which I believe is critical to supporting my colleagues in building their confidence, supporting the team's development and maintaining good morale.
Finally, I'm looking forward to attending more in-person events and meeting other people in the industry to hear what they've been doing and what their plans are for the future. Specifically, I'm planning to attend and speak at a number of events later this year to help build the markets' awareness of Control Risks' growing sports integrity practice – another area in which women are all too often underrepresented.
Did you miss the Women in GRC Forum? Below is a great session available on-demand:
Joining the Board and Getting Your Voice Heard
The lack of women on company boards is an ongoing issue in the GRC profession.
Join Fiona Hathon, CEO of womenonboards.net, Katherine Tulpa of Wisdom8, Victoria Stubbs of the Cambridge Building Society, and Lisa Campbell, CMO at OneTrust as they discuss how women in compliance can reach the top of their organisations.