John Scanlon has been leading the charge to tackle wildlife trafficking and in June he will talk about the issue at FinCrime World Forum. Here, he explains how he is campaigning for a change to a key United Nations Protocol and how the Covid-19 pandemic has shone a spotlight on the issue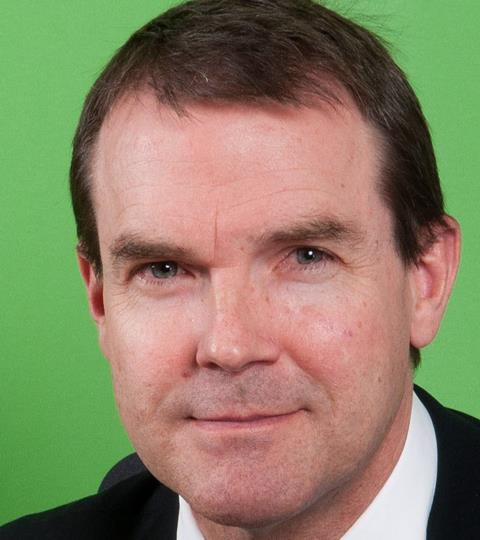 John Scanlon has had a deep affinity with wildlife from a very early age.
"I grew up in Australia, I was fanatical about Australia's wildlife, I loved the spiders, the snakes, the sharks, everything else" he says. "And Australia has quite a protective attitude towards its wildlife, in terms of illegal exploitation of it. And also, I have a Swedish mother who was born in the countryside and I spent quite a bit of time there, her parents are very close to nature."
These positive childhood experiences of nature stayed with Scanlon and are key to his motivation in tackling the illegal trafficking of wildlife, a multi-billion dollar transnational crime that is estimated to be worth an estimated $19billion a year.
It is doubtful certainly whether anybody has done as much as Scanlon over the past few years to try and coordinate action to tackle the illegal trade in wildlife, which is estimated to be the fourth largest illegal trade in the world (behind drugs, counterfeiting of products and money, and human trafficking.)
Scanlon, as Secretary-General of the Convention on International Trade in Endangered Species of Wild Fauna and Flora (CITES) launched an International Consortium on Combating Wildlife Crime. In addition he chairs the Global Initiative to End Wildlife Crime.
Later this month he will address FinCrime World Forum on the "Wildlife-Fincrime nexus".
But aside from Scanlon's obvious love of nature, why else is he so motivated to tackle this problem?
He said: "It's really a heinous crime, you're stealing a country's natural heritage, you decimate wildlife populations, wild animals, wild plants, but also you leave corruption and instability in your wake.
"You degrade the ecosystem, so it's no longer functioning effectively including to mitigate climate change," he continues.
"We had to get on board those organisations that were mandated to deal with transnational crime"
He says the criminals involved in acquiring and illegally trafficking wildlife leave a "swathe of destruction in their wake", including people who try to protect wildlife getting injured or killed.
"Sometimes people think it's a victimless crime," he says. "I'd say that there are a multiplicity of victims associated with these crimes. And some people are losing their lives, some losing their livelihoods and we as a global community are losing all the benefits of healthy wildlife populations, ecosystems."
So how do we go about trying to get on top of the problem?
Scanlon realised that sharing information between government agencies, private businesses is key in efforts to tackle the problem and therefore he played a key role in the forming of the International Consortium on Combating Wildlife Crime in 2010. This brought a wider range of partners together including CITES, Interpol, the United Nations Office on Drugs and Crime (UNODC), the World Bank and the World Customs Organization (WCO).
Scanlon said this was needed because the conventions that were in place previously were no longer effective.
He says: "You can't combat wildlife trafficking through a trade-related convention, this is driven by transnational organised criminal gangs.
"We had to get on board those organisations that were mandated to deal with transnational crime, get them to treat wildlife crime as a transnational crime, and apply the same tools and techniques they applied to combating to other serious crimes."
Scanlon now believes this needs to be taken a step further and that changes need to be made to the United Nations Convention against Transnational Organised Crime (UNTOC) which is a major global instrument for tackling crime featuring protocols for tackling human trafficking, migrant smuggling and firearms.
Through his role as chair of the Global Initiative to End Wildlife Crime, Scanlon is calling a fourth protocol to be added to the convention for tackling wildlife crime.
He said: "That would set out all of the commitments states take on board, firstly to prevent wildlife trafficking, and secondly, to combat it. So we would define what activities should be criminalised and how states would cooperate with one another."
Scanlon said it would also criminalise bringing illegally acquired wildlife into a destination country if it was in breach of the source country's rules.
"It would mean that if you took an animal or plant without the consent of the source country it is a criminal offence, not just in the source country but in the country you bring it into as well."
This would therefore deter criminals from trying to move wildlife into countries with looser wildlife protection laws.
"We do know that multiple previous pandemics had their origins in wildlife"
Scanlon is hoping the protocol, if adopted, could lead to criminalisation of a much wider range of activities, from "poaching, to purchasing, processing, trading to a wide range of activity involved in the transaction" of wildlife illegally."
The key aim is to change the equation for the criminals so acquiring and profiting from wildlife is no longer a "low-risk, high-profit" activity.
But how aware are the general public of the broader issue?
Scanlon believes the Covid-19 pandemic, which appears to have its origins in the movement of wildlife, has made people more receptive to messages about the harmful impacts of the illicit trade.
He says: "We do know that multiple previous pandemics had their origins in wildlife, including SARS, MERS, AIDS and recent scientific reports tell us that there are an estimated 1.7 million undiscovered viruses in wild animals and around half of them could spill over from wild animals to people.
"Now the risk associated with that is massive and we could have something much worse than a COVID-19. The risk is not with the wildlife, it is how we interact with the wildlife. And that includes how wildlife is captured, transported, killed and consumed through illegal trade."
When it comes to Anti Money Laundering compliance professionals, Scanlon's message is very simple.
"You have the tools, you know the techniques, we want you to apply them to wildlife trafficking, because wildlife trafficking really hasn't been on the radar," he says.
But with the pandemic and organisations such as the Financial Action Task Force calling for more action on the issue, this might just be about to change.
John Scanlon will be speaking at "A Talk on the Wild Side - A conversation on the Wildlife-FinCrime nexus" at FinCrime World Forum at 8am on 22 June
Click here for more about FinCrime World Forum