Chief Investment Officer of Elkstone Private
Karl is the Chief Investment Officer of Elkstone Private. Elkstone is a Family Office managing the wealth of it's principals, with a focus on Real Estate, Venture and Alternatives, and a Multi-Family Office, regulated by the Central Bank of Ireland, which provides both access to co-investing in our principal's investment portfolios and wealth management to many of Ireland's entrepreneurs and HNWIs.
Previously to Elkstone, Karl was a Managing Partner with Athlon Family Office, Head of US Power Trading with RISQ, Managing Director of ACE Capital Investments, a hedge fund manager and a proprietary commodity trader.
Karl is a published researcher, sits on the faculty for Trinity College Dublin's M.Sc. in Finance, and is a Special Adviser to the ESG Foundation.
Karl has been referenced in major industry publications including the Wall Street Journal, Bloomberg and the Financial Times and has spoken at numerous family office and alternative investment conferences across multiple continents.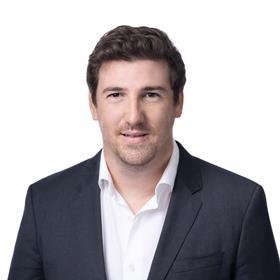 My Sessions
The Role of the Board: How ESG Contributes to Long-Term Success
29 June 2022, 12:30 - 13:15 BST