Partner, Good Corporate Culture
Personal Statement - I really believe that the world needs more diverse, representative leadership. I want to diversify the vision for investments and the beneficiaries of those investments, by contributing to diversifying the people who make the decisions, and facilitating their building a more inclusive, supportive work environment.
My 40 years of experience in financial services has taught me that Diversity, in all its guises, generates value: to the bottom line, by avoiding risks, and by attracting and retaining talent and clients, in short by creating a corporate culture that supports all these. It also supports teams and companies' ethical and inclusive behaviour, internally, within their own businesses and externally.
I care deeply about how my industry operates and have gained the experience and knowledge to build back better …. "Patient Capital" is the goal – using all the skills and experience, and the network that I have.
Tembo Associates - With over 30 years' experience working with and for alternative investment manager groups - trading, strategic marketing, business development, and client management, with both niche and major firms in London, New York and Paris, I founded Tembo Associates, a strategic marketing development consultancy to niche, 'next generation' alternative managers, including ESG and sustainability specialists, and Diversity and Inclusion advisers five years ago.
Good Corporate Culture - In 2018 I co- founded Good Corporate Governance in Dublin two years ago to develop advisory services to financial firms, boards and Independent board directors wishing to develop their culture and diversity skills.
I serve on the advisory boards of a US based multi-strategy hedge fund specialising in tactical trading strategies and an independent marketing specialist, based in London.
100Women in Finance - Paris Chair of 100 Women in Finance since 2013, I also advise the Dublin chapter, launched with my support in 2017, where I champion efforts in alternative and broader financial sector to recognise and promote the diversified talent.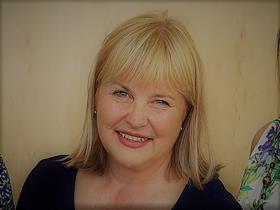 My Sessions
New Expectations for "Active" Board Oversight
7 December 2021, 09:30 - 10:20