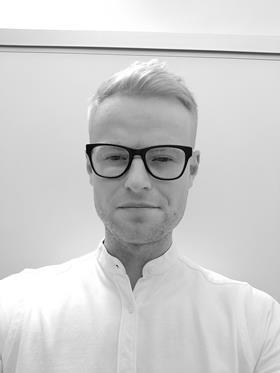 Streaming live November 29 and 30, PrivSec Global unites experts from both Privacy and Security, providing a forum where professionals across both fields can listen, learn and debate the central role that Privacy, Security and GRC play in business today.
Head of Identity and Access Management at SEB, Ernestas Bartkevičius is a certified information technology professional with expert knowledge in Digital Identity, GRC (Governance, Risk, Compliance), Business Process Management, IT Strategy and Agile Service Management.
Ernestas appears exclusively at PrivSec Global to debate best strategy in fighting identify theft, securing your financial data, and how to recognise red flags posed by the cyber-scammers.
Below, Ernestas answers questions on his professional journey and introduces some of the key issues arising in his PrivSec Global session.
Related Session:
How safe is your financial data? - Day 2, Thursday 30th November, 09:00 - 09:45am GMT
CLICK HERE TO BOOK YOUR PLACE AT PRIVSEC GLOBAL TODAY

Could you briefly outline your career pathway so far?
I have 15+ years' experience in the information technology domain. I have been working for Baltic, Nordic and British companies across various industries, from finance to telecommunications to manufacturing. Currently I hold a Head of Identity and Access Management role at one of the leading Scandinavian banks, SEB.
What primary factors have driven identity theft in recent times?
Ill intentions always were and still are key catalysts for identity thefts. Though it is really important to acknowledge that the "why" factor of these, evolved into the next level.
In the past, in majority of the cases, malicious activities were driven by the idea to get financial gain. Nowadays, industry disruption and geopolitical factors emerge at the forefront of identity theft.
What does best practice look like when it comes to individual consumers protecting themselves against scammers?
In personal set-ups, best practice as a standard is rather up for debate. What fits one not necessarily be the solution for another; maturity of understanding cyber security might be very different.
Defining your personal foundation lays solid ground. It is all about always being advised/informed before taking serious decisions in digital, applying critical thinking in every aspect of digital footprint; always asking questions or seeking help when embracing the unknown.
First of all, it is we who are responsible for assuring common safety around us. The least we can do is to be curious and familiarise ourselves with various aspects of digital threats.
Don't miss Ernestas Bartkevičius exploring these issues in depth in the PrivSec Global panel: How safe is your financial data?
Due to the sensitive and personal nature of financial data, privacy plays a significant role in the industry. Identity theft is one of the major privacy issues, data getting into the wrong hands can result in a series of complex, undesirable outcomes.
How can you be confident that your data is in safe hands, and what are the red flags that signal a scam may be taking place? Tune in to PrivSec Global to find out.
Also on the panel:
Philip Aiwekhoe, Chief Information Security Officer & Data Protection Officer, NPF MICROFINANCE BANK PLC
Caro Robson, Digital Legal, Risk and Compliance Expert
Shane Gohil, DPO, The DPO Centre
Details
Session: How safe is your financial data?
Time: 09:00 – 09:45am GMT
Date: Day 2, Thursday 30 November 2023
Click here to book your place at PrivSec Global today
Discover more at PrivSec Global
As regulation gets stricter – and data and tech become more crucial – it's increasingly clear that the skills required in each of these areas are not only connected, but inseparable.
Exclusively at PrivSec Global on 29 & 30 November 2023, industry leaders, academics and subject-matter experts unite to explore these skills and the central role they play within privacy, security and GRC.