The Asia Pacific (APAC) region is being aided in its bid to combat the ever-growing cyberattack threat through the installation of a new multi-million-dollar IT infrastructure.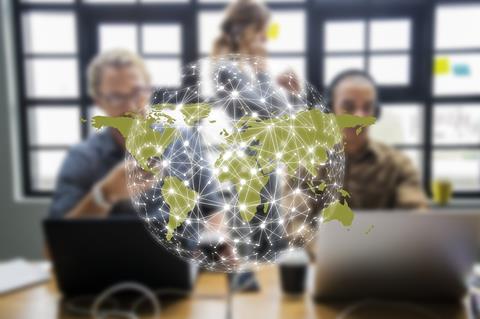 The investment for the infrastructure, coming from IBM, aims to build the APAC nations' cybersecurity resources to help businesses manage a growing cyber-strike risk throughout the region.
The centrepiece of the initiative is the new IBM Security Command Centre. The first of its kind in the global sector, it is engineered for training cybersecurity response techniques through highly realistic, simulated cyberattacks, and designed to prepare everyone from C-Suite through technical staff.
The investment also includes a new Security Operation Center (SOC) which is part of IBM's network of existing global SOCs - providing around-the-clock security response services to clients around the world.
According to new IBM global analysis, Asia is now the #1 most targeted region for cyberattacks – representing 26% of attacks analysed in 2021. The data reveals a significant regional shift compared to the past decade of the report, where North America and Europe have historically ranked as most-targeted.
This trend signals a growing need for security investments amongst Asian organisations, particularly those in financial services and manufacturing, which were the most targeted industries in the region. The cybersecurity centres will help address the most pressing need of the hour for organisations of all types, to accelerate their security strategies and align business priorities with a security-first approach.
Located in Bengaluru, India, the new facilities represent a strategic hub for cybersecurity activities in the region, which also include IBM Managed Security Services, access to teams of incident response experts as well as collaborative strategies designed to fast-track innovation and drive transformation.
Chris Hockings, IBM Security CTO for Asia Pacific, said:
"Preparing for a cyberattack is like fire-drill training. Everyone from executives through to contractors need to understand their own role in an emergency and reinforce the crucial response steps through practice.

Hocking described the centre as "the first in Asia Pacific enabled to train the entire business in the art of response to a cyberattack event, further enhanced by the real-time experience of security experts based in the adjoining global Security Operations Centre."

"With Asia Pacific's enormous growth, diversity, and role in global supply chain, these capabilities can be a real game changer for helping customers face growing threats in the region," Hockings added.
PrivSec China
PrivSec China is a livestream experience, taking place on the 15th March 2022, welcoming senior professionals and experts to explore Chinese privacy and security law.
China's data protection and security laws are growing increasingly vast and complex. For some companies these regulations present a barrier to entry into the Chinese market. But others will leverage their understanding of this complexity for a competitive advantage.
PrivSec China will help you develop your compliance strategy and learn to thrive in China's regulatory environment.