Our Vision
We believe in a world where innovation and privacy go hand in hand, and giving privacy professionals the right toolkit is the best way to get there. That's why we've developed a suite of features that help pros with everything in the privacy program lifecycle – from automating privacy program management with our planning tool Tasks, to raising awareness with E-learning and managing RoPA's better through Data Mapping.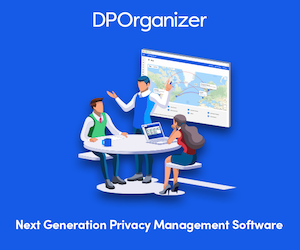 Tools for every occasion
Whether you need to organize your privacy program better, manage your RoPA faster, or raise awareness more efficiently, you can get more things done in DPOrganizer.
As the foundation of privacy management, our data mapping capabilities and connected features give you a birdseye view of what data you hold and how you use it. We help you identify high-risk processing activities and gaps, like lack of a clearly defined purpose, legal basis or retention policy.
Thanks to a simple user interface, involving stakeholders is a breeze, no matter their technical skills.
Start simple and grow
Focused on fixing your RoPA or doing risk assessments more efficiently? Great! You can start with our base package to nail the foundation. Every plan also includes a light version of our premium features, so you can try before you buy.
Services to get you moving
Get a tailor-made plan for how to get your privacy program off the ground with Takeoff, or expand your team's capacity with fixed-hour, fixed-fee consulting.