Associate Solutions Engineer, OneTrust
Federica Tradi serves as an Associate Solutions Engineer at OneTrust – the #1 most widely used privacy, security and trust technology platform. In her role, Federica advises companies large and small on EU GDPR, California Consumer Privacy Act (CCPA), Brazil LGPD, and hundreds of the world's privacy laws, focused on formulating efficient and effective responses to data protection requirements as well as building and scaling privacy programmes. Federica earned a Master's in Management from the Università della Svizzera italiana.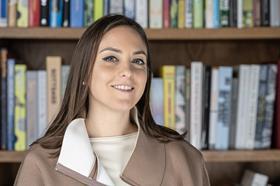 My Sessions
ESG: It matters to your business, board and investors – how do you get started?
27 September 2022, 11:35 - 12:05 CEST