Much to the dismay of fans, Tesla has a weak ESG rating. Why is the Tesla ESG rating so low? There is a parallel with figure skating.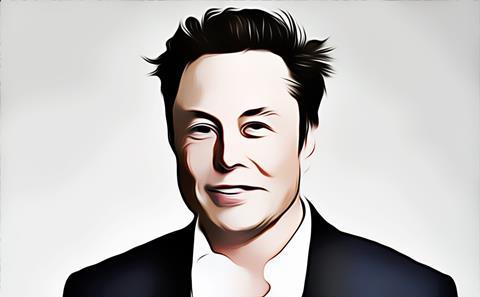 Depending on where you stand on the EV/lithium-ion battery debate, a case could be made for saying Tesla has done more than any other company in the world to combat climate change.
If you believe that the switch from internal combustion engine cars to electric vehicles is a must-win battle in the war against climate change, then shouldn't Tesla be awarded some extra special ESG prize? — 'The ESG Prize Par Excellence for Bringing Forward the Shift to EVs by Several Years,' perhaps. Maybe Elon Musk should be awarded a triumph, or something, paraded through the streets of Silicon Valley, with a man by his side whispering, 'remember you are mortal?'
Actually, the Ancient Roman custom of awarding triumphs to victorious generals would fail the S part of ESG. In Ancient Rome, it was a slave who would speak into the parading general's ear, 'memento mori,' which literally means 'you will die,' and slaves are not conducive to good ESG practice!
As for Elon Musk, some people love him; others hate him. Then you get confused, lovers. I am a fan, I love his entrepreneurial zeal, love the ideas behind most of his companies, maybe all of them, but I wouldn't want to work for him. And that brings me to figure skating.
In the Chinese Winter Olympics of 2022, US skater Adam Rippon put in a performance that looked just about perfect to viewers' eyes. Yet Russia's Mikhail Kolyada scored higher despite falling.
The truth is, in figure skating, much like other sports in which judges give scores, there is nuance.
In the case of figure sharing, judges give awards for artistry, presentation, execution, difficulty level, etcetera. They even give higher scores for certain manoeuvres carried out later in the competition, taking into account that the skater is more tired by that stage, and thus certain jumps and spins are harder.
Competitors can lose points too.
But what competitors can't do is gain an enormous amount of points for doing something incredibly difficult. Each element in a performance receives scores between minus three and plus three. So if a competitor carries out a jump hitherto thought impossible, the maximum they can get is plus three.
But then, in a way, this is much the same for any sport. In football, no extra marks are awarded for the quality of a goal. A player might score the greatest goal ever, but if their team doesn't score any other goals and the other team scores two, they still lose.
Within the very specific category called "developing a product that helps beat climate change," Tesla scores top marks — plus three.
But for transparency, labour relations, adherence to governance, for example, having a CEO who doesn't send out random tweets, Tesla scores poorly.
Tesla's 2019 impact assessment stated: "Making a significant and lasting impact on environmental sustainability is difficult to achieve without securing financial sustainability for the long term". This was not exactly a statement that endeared Tesla to those who create ESG scores.
According to Sustainalytics, Tesla has an ESG score of 28.5, making it medium risk and putting it in 39th place out of 79 automobile companies. It stands at position 8,036 out of 14,530 in the Sustainalytics' global universe.'
Then again, Tesla has a better ESG reading than Volkswagen and Toyota.
According to the S&P 500 ESG index, Tesla has a score of 22, the weakest performance of the five US auto companies in the index.
On the other hand, Tesla's reading was up on the year before.
Maybe, as far as ESG is concerned, Tesla is pivoting. While the Sustainalytics reading is poor, it improved last year when it lagged behind Volkswagen and Toyota.
Elon Musk doesn't win fans with his attitude to unions, or indeed Covid.
But then, not everyone sees this as a bad thing. Almost 40,000 Tesla fans have signed a petition urging Joe Biden to acknowledge the company's leadership in electric cars.
And maybe this takes us to the nub of the issue. Like its boss, Tesla is something of a love or hate company, and many ESG advocates I have spoken to fall into the hate category.
And whilst Musk Tweeting may not be conducive to governance, there is another rather well-known politician who used to be famous for his tweeting before being banned.
The ESG fraternity must be careful not to let the Tesla critique become political — or polarise opinion between libertarian thinkers and governance.
Musk himself has said governments exist to police business but must then get out of the way.
Does ESG need to do a triple backwards jump to accommodate some of Tesla's more exceptional contributions to creating a net-zero world, or is the problem the other way around?
Musk has helped create an EV triumph, but he must remember he is mortal, and the good he has done does not give him carte blanche to do what he likes — because just like with skating, you can lose marks for poor execution.