The data, published in AONs 2022-2023 Global Wellbeing Survey brings attention to the close relationship between wellbeing and a sustainable working life – two key factors that impact company performance and help to mitigate risk.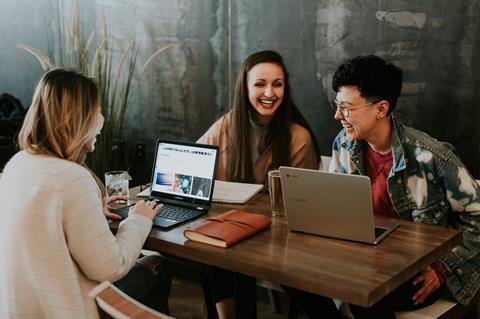 New research has found that nurturing workers wellbeing can improve organisational performance by between 11 and 55 percent.
The data, published in AONs 2022-2023 Global Wellbeing Survey brings attention to the close relationship between wellbeing and a sustainable working life – two key factors that impact company performance and help to mitigate risk.
The study highlights how employers with higher ratings in areas including: employee wellbeing; culture and climate of wellbeing; performance of wellbeing initiatives; and funding allocation toward wellbeing, produce better scores in workforce resilience, agility and belonging, which make a sustainable working life.
More than 1,100 organisations' views were polled in the study which found that employers are prioritising wellbeing programmes more than ever, both in terms of recognising the importance of the issue and in their intentions to take positive action.
Almost two-thirds of respondents said that wellbeing has gone up in importance to the company since 2020, while just under half of those surveyed said that their employees' wellbeing had increased in priority in the same timeframe.
The vast majority (87%) of organisations involved said that they have at least one wellbeing initiative in place where efforts were non-existent three years ago. On the other hand, 83% said they have a full wellbeing strategy in operation, compared to just 55% in AON's 2020 report.
Wellbeing is a key component of an organisation's workforce strategy, and a vital element in the battle to reduce organisational risk.
Integrated as a people and performance approach, a framework for wellbeing balances the appropriate resources, opportunities and commitment needed to achieve optimal health, resilience and sustainability for the individual, team, leadership, organisation and community.
Stephanie Pronk, senior VP for Health Solutions at AON said:
"Despite companies facing increasing volatility and uncertainty in the form of inflation, a global pandemic, changing workforce patterns and geopolitical conflict, the latest Global Wellbeing Survey demonstrates that employers are still focused on wellbeing, now more than ever.

"Companies are building resilient workforces by increasing their commitment to employee wellbeing both in support and financial investment, which also helps to attract and retain talent.

"Wellbeing is far from being a niche issue – wellbeing programmes that are designed to address the diverse needs of employees can have wide-ranging impacts on an organisation," Pronk added.
Looking at the international landscape, almost half (43%) of companies say they have increased investment in wellbeing, while many other firms have either held their investment levels at the same point, or refocussed investments.
Allocations of funding towards wellbeing varies, the data shows, with around half of companies putting between 2 and 5% of their benefits funding towards wellbeing.
AON's report also round that perceived effectiveness of employee wellbeing programmes has risen since 2020, with 42% of firms rating their programmes exceptional or above average.
Furthermore, more organisations are making wellbeing a strategic priority, integrating it into company culture and wider future planning. Most (80%) of employers polled said wellbeing is fully or partially integrated into the overall business mission and talent strategy – an increase of 13% compared to 2020. The same number of firms has integrated diversity, equity and inclusion, environmental, social and governance into their methodology.
As businesses tread an uncertain and volatile employment landscape, inflation, fears of recession and workforce erosion are just a few of the factors that organisations must deal with. Wellbeing is increasingly being understood as a powerful culture to invest in in order to boost employees' health, happiness and productivity, thereby reducing risk.
Take care of risk now
As organisations everywhere embrace advanced technologies to drive business, manage teams, and optimise efficiency, it has never been more important to prioritise the wellbeing of our people.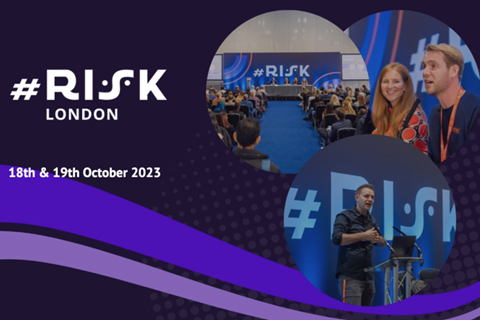 The issue takes centre stage at the #RISK Wellbeing zone in association with Wellity, part of the ESG Theatre at #RISK London. Zone attendees can learn about all aspects of risks to the workforce, including mental and physical health, Working from Home (WFH), cultural change, and much more.

#RISK London
Taking place October 18 and 19, #RISK London brings high-profile subject-matter experts together for a series of keynotes, engaging panel debates and presentations dedicated to breaking down the challenges and opportunities businesses face in times of unprecedented change.
"#RISK is such an important event as it looks at the broad perspective or risk. Risks are now more interconnected and the risk environment is bigger than ever before."

Michael Rasmussen, GRC Analyst & Pundit, GRC 20/20 Research