Fresh data reveals a surge in the number of UK people not working owing to extended periods of ill health.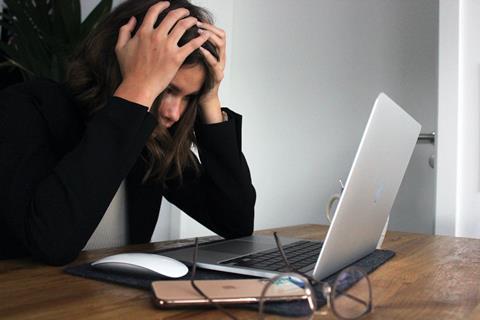 According to research released by the Office for National Statistics (ONS), the number of individuals facing employment inactivity because of health-related issues has gone beyond 2.5 million for the first time.
Mental wellbeing among younger workers has been cited as a major cause for concern. Experts have also pointed to an escalation in back and neck discomfort, potentially attributable to people not taking health and safety precautions when working from home or when operating from remote locations.
The ONS data indicates an ongoing struggle with wage stagnation, as remuneration increments fail to match the relentless climb in prices. Nevertheless, the public sector is presently experiencing the most rapid salary growth witnessed in approximately two decades.
The employment rate observed an upswing in the first quarter of the 2023, driven by an increase in part-time and self-employed workers, as reported by the ONS. Concurrently, the count of job vacancies experienced a further drop.
Darren Morgan, director of economic statistics at the ONS told the BBC that as of the beginning of the global health crisis, there are
"well over 400,000 more people outside of the labour market due to ill health and that means we are now at a new record level of comfortably over two and a half million"
Mr Morgan underlined how the UK has seen a steady rise in "conditions related to mental health, particularly in the young." More individuals are also suffering "musculoskeletal issues, so problems connected to the back and neck, with some theories of the increase in home working contributing to that"
We've also seen an increase in the category that includes post-viral fatigue so perhaps long Covid having an impact," Mr Morgan added.
There are 2.55 million people classed as long-term sick, compared to 33 million people who are currently in work. That indicates that for every 13 people currently working, one person is long-term sick.
According to the ONS the UK's employment rate crept up between January and March of this year to 75.9%, a shift fuelled by part-time and self-employed workers. However, the period also saw a fractional increase in unemployment levels to 3.9%
These developments suggest that numbers of individuals neither working nor searching for a job had continued to go down, the ONS stated. The UK saw a significant fall in the numbers of its workers through the pandemic and through the course of Brexit – issues that have contributed to the British economy's relatively poor performance against global competitors in recent times.
The UK government is committed to getting people back into work in order to jump start the economy and sort out worker shortages across numerous economic sectors.
Neil Carberry, chief executive at the Recruitment and Employment Confederation emphasised how the stats illustrate slight progress on replenishing the labour market.
"But we should be concerned by the high number of people who are economically inactive because they are sick, and progress on tackling inactivity overall is too slow," Mr Carberry advised.
"It is a year since the ONS reported on high worklessness, labour shortages and high inflation and too little has changed. This is holding the economy back by constraining companies' ability to grow," he continued.
Risk is now everyone's business
Organisations everywhere are pushing to get more people back into the workforce, optimise efficiency and revitalise global economies. In such a climate, it has never been more important to prioritise the wellbeing of our people.
The issue takes centre stage at The Workplace Wellbeing Zone in the ESG Theatre at #RISK London, where attendees can learn about all aspects of risks to the workforce, including mental and physical health, Working from Home (WFH), cultural change, and much more.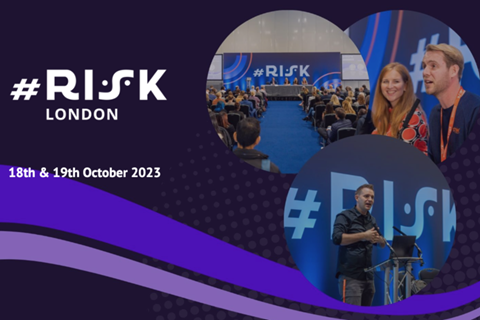 Taking place October 18 and 19, #RISK London brings high-profile subject-matter experts together for a series of keynotes, engaging panel debates and presentations dedicated to breaking down the challenges and opportunities businesses face in times of unprecedented change.
"#RISK is such an important event as it looks at the broad perspective or risk. Risks are now more interconnected and the risk environment is bigger than ever before."

Michael Rasmussen, GRC Analyst & Pundit, GRC 20/20 Research