ESG is sometimes criticised as "box-ticking," by those who see reporting on environmental and social issues as a distraction from actually fighting climate change and closing social divides.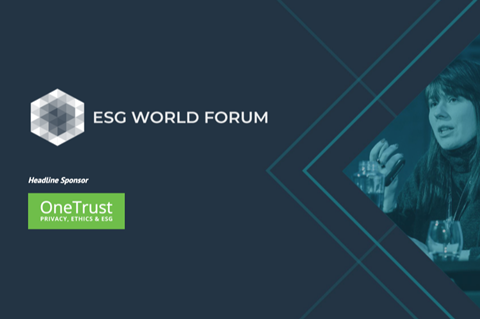 But if these criticisms were ever fair, hearing from scores of knowledgeable and experienced ESG professionals throughout the two days of the inaugural ESG World Forum showed that real, transformative work is taking place within organisations.
Done properly, the work of ESG is more than just reporting and disclosures. It's meaningful, ethical and practical—and it will lead to reduced carbon emissions and improved social justice.
Day 2 of ESG World Forum kicked off with a keynote about reaching the UN sustainability goals, delivered by Oyetola Oduyemi, Director of Public Affairs (Africa Region) at The END Fund.
Oduyemi provided a succinct presentation about the objectives and purpose of the UN's goals—and explained how important it is for companies to earn their "social licence to operate."
The next session was a panel on future trends in ESG on policy and regulation, hosted by Debra Sabatini Hennelly, Founder and President of Resiliti. ESG efforts are now driven by employees, customers and investors, but they may soon be imposed by governments out of sheer necessity.
Following that came a presentation by OneTrust ESG Offering Manager Phil Redman, who gave a pragmatic and useful guide to creating an ESG program from the ground up.
The next panel, hosted by corporate compliance lawyer Mary Shirley, focused on diversity, inclusion and "human capital." Panellists noted that D&I efforts don't end at recruitment: employees must be granted equal opportunities once hired, too.
Then there were two panels hosted by myself, Robert Bateman, Analyst and Research Director at GRC World Forums.
The first of these two panels was a 101 guide to ESG frameworks. The panellists gave a detailed overview of how frameworks operate, and then took the conversation to a higher level, discussing the long-term value to organisations and society of implementing an ESG strategy.
Then came a panel on cybersecurity in ESG, which focused on how good security and privacy compliance are vital to achieving an organisation's social and governance goals.
The event's final session, hosted by Verena Charvet, Managing Director at Merlys, looked "beyond the framework" to discuss embedding the principles of ESG within your organisation.
Those principles of ESG—sustainability, inclusivity, good governance—permeated each session over the past two days, as expert speakers engaged with complex topics in an accessible way.
Summits like COP26 evoke mixed responses, with many people dismissing the climate agreements as mere empty rhetoric.
But real change can, and must, occur—not at meetings between heads-of-state, but within our organisations.
ESG World Forum underlined the fact that ESG is an increasingly mature and sophisticated sector—and it's full of people who really care about transforming their companies and the world.
You can catch-up and watch all the session on-demand