A new survey has found that business decision-makers feel that at least half of the data their company uses each day should be invested into ESG (environmental, social, and governance) efforts within the community the company serves.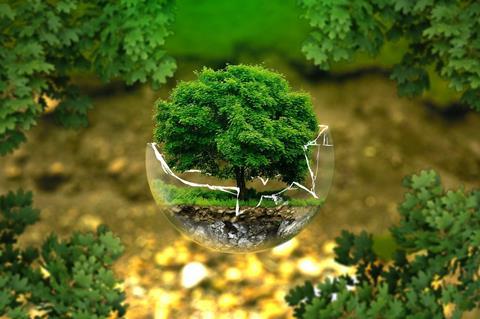 The findings come from research conducted by enterprise data cloud firm, Cloudera, which reveals that over a quarter of polled enterprises are prioritising investment into ESG initiatives over the development of new products and services, and the accelerating of financial growth.
Knowledge workers were found to believe that as much as 49% of the data their business uses on a day-to-day basis should be focused on doing good for the communities it serves – a sentiment 52% of business decision makers agree with — and a clear indication that profit and ESG are no longer mutually exclusive pursuits.
Cloudera's report, Limitless: The Positive Power of AI study surveyed 2,213 enterprise business decision makers — including 54% C-Suite representation — and 10,880 knowledge workers in the USA, EMEA, India and APAC.
It showed that ESG is identified as a top priority for business leaders and those who fail to act for the good of communities put business growth and talent at huge risk.
The study also examined the shift in attitude towards AI, Machine Learning (ML) and Data Analytics across enterprise decision makers, including C-Suite, and knowledge workers. The data showed that all the pieces are in place for this to be the right moment for companies to accelerate their AI/ML strategy.
Failing to act for social good puts business growth, and talent, at risk
Almost a quarter of business decision makers and over one in five knowledge workers believe that their company should be publicly supporting sustainable business practices. In addition, the vast majority of knowledge workers (81%) argue there is a need to use AI to deliver more sustainable business practices that benefit both their organisation and the communities it serves.
But that said, less than a third (31%) of business decision makers are active regarding the implementation of these technologies and have a limited understanding of how they work.
Companies that address these gaps now gain a real competitive advantage in the battle for customers and talent. If businesses truly want to embed sustainability at their core, leaders must start to use data to deliver more sustainable outcomes – and quickly. Fail to act, and 23% of knowledge workers and 27% of business decision makers believe employees would leave the business. This could be a business-destroying move amidst a global talent shortage, especially if all of a company's competitors are addressing the gap.
Erica Orange, VP at The Future Hunters, said:
"It's my sincere belief that using big data and AI to make more sustainable business decisions will be a critical aspect of future competitiveness. A core part of this will come down to rethinking business success metrics to go beyond profit-driven metrics and focus on real environmental impact."
ESG World Forum
Part of the Digital Trust Europe Series
ESG World Forum is a two-day, in-person event taking place as part of the Digital Trust Europe series. 2021 was widely considered "the year of ESG investing." Given the importance society has placed on ESG issues following COP26, we are likely to see this growth trend continue throughout 2022.
ESG World Forum will bring together a range of leading ESG experts and executive speakers from a range of industries as every major company is considering ESG strategies.
Find out more about ESG World Forum