If you put together a list of key business learning topics from the past two years, 'resilience' would surely rank highly.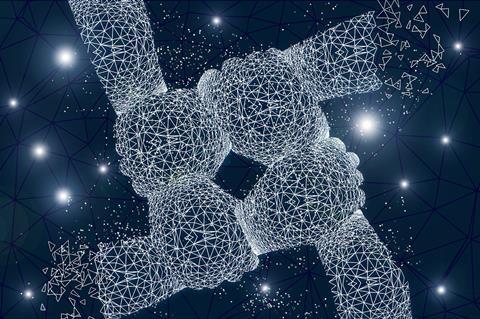 Experts agree that the pandemic has shone a light on the issue which is exposing gaping holes in urban infrastructures and revealing a very real digital divide.
"I don't think we talk about resilience enough. Resilience talks about our capacity to respond in a quick way to address whatever those external challenges are," Diana Bowman of Arizona State University's School for the Future of Innovation in Society, told Insider.
Indeed, the towns and cities that have managed best throughout the past two years are those that have invested in digital transformation in areas such as infrastructure, innovation, manufacturing and sustainability.
Conurbations large and small across the US are now preparing for a digital future by turning to cloud modernisation and smart technologies that can overhaul municipal efficiency, improve ESG posture, and contribute to a better quality of life for citizens.
Ocean Beach Village, New York, is the latest community to transition to digital processes thanks to a new cloud-based government management software system that promises to create more effective public-sector processes and constituent services.
The Village's modernisation journey is the result of a partnership with GovPilot, and will see the digitisation of town services including general permit management, construction permitting, rental property registration, marina leasing, and homeowner barbeque permits, among others. This will enable residents and property owners to submit documentation digitally directly through the Ocean Beach municipal website.
Jonneigh Adrion, the village's Deputy Clerk, said:
"We host thousands of visitors every summer. Our constituents expect responsive services so that they can in turn provide a memorable experience for their guests."

"Though we are a small community, reliance on paper processes was inefficient and costly, and we are thrilled to partner with GovPilot in an effort to deliver more responsive, efficient constituent services," Adrion added.
Michael Bonner, the founder and CEO of GovPilot said,
"We are excited to work with Ocean Beach on the village's early stages of digital transformation. In partnering with local governments across the country we have found that digital processes generate significant increases in efficiency and productivity that have a positive impact on local budgets, services, and constituent experience. We expect to see similar results in Ocean Beach."

"GovPilot's mission is to empower local governments to better serve their constituents and operate efficiently. Our platform is affordable and effective for local governments of all sizes, from small villages like Ocean Beach, to large counties like Suffolk," Bonner added.