As global economies and communities progress with digital transformation and cloud connectivity, experts say that spending on the smart wizardry needed to support modernisation is set to surge.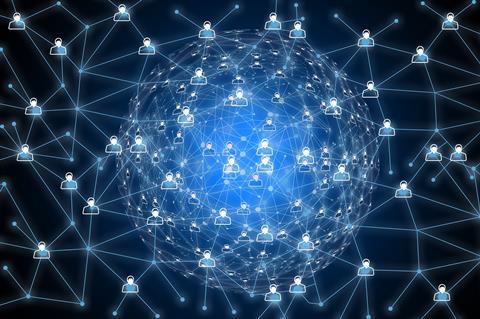 The conclusions come from new research published by global tech intelligence company, ABI Research. According to ABI's report, the value of markets involved in smart manufacturing will grow from 2021's level of US$345 billion to over US$950 in nine years' time.
The expansion is being pinned chiefly on digital transformation programmes being driven among manufacturers in a market concerning factories that adopt Industry 4.0 solutions, such autonomous mobile robots (AMRs), asset tracking, simulation, and digital twins.
Ryan Martin, Industrial & Manufacturing Research Director at ABI Research, said:

"While most of the revenue today is attributed to hardware, a greater reliance on analytics, collaborative industrial software, and wireless connectivity (Wi-Fi 6, 4G, 5G) will drive spending on value-added services, namely connectivity, data management, and enabling platforms, to more than double over the forecast."
The top producing manufacturing regions have been reported as China, the United States, Japan, and Germany (in that order) and the transportation industry, more specifically automotive manufacturing, is the top industry in terms of revenue in all regions except China, where automotive is second and electronics manufacturing is first.
These regions are also the early adopters of advanced manufacturing technology and are the most developed manufacturing economies globally. In terms of automation, the automotive industry leads, having automated close to 50% of operations.
"Manufacturers and their technology partners are acutely focused on supporting the shift to digital threads for better data management and enrichment throughout the manufacturing lifecycle," Martin added.

"A common data backbone allows manufacturers to operate more efficiently across teams and departments, and there are a range of suppliers helping manufacturers with their digital threads," Martin continued.
Siemens, PTC, and Hitachi Vantara are some of the leaders in terms of overall innovation and ability to execute. Other important players focus on core aspects of the manufacturing data lifecycle, including modeling and simulation (Autodesk, Ansys, Dassault Systèmes, MSC Software), connectivity (Nokia, Ericsson), quality (Hexagon, Instrumental, Cognex, Keyence), and industrial automation (Rockwell, Emerson, ABB).
"Increasingly, there are more data sources (including spatial data) that can be layered and compared in real time for more contextual and predictive operations. The most advanced manufacturers are starting to think along these lines while the majority have started their digital transformation journey but have yet to fully scale," Martin concluded.