The number of businesses accepting cryptocurrencies as a legitimate payment is growing, and it's not just Bitcoin featuring in the transactions.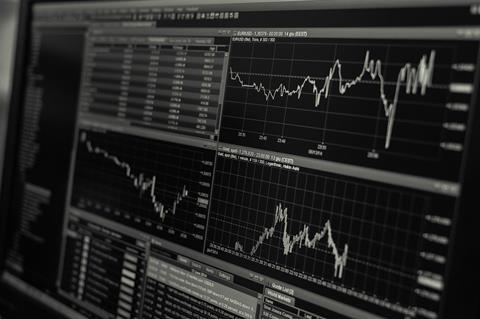 Other digital currencies like Ethereum are also gaining popularity among various corporations, while just last week, Bakkt Holdings, announced that it is going to offer users and partners the ability to buy, sell, and hold ether (ETH), the cryptocurrency of the Ethereum network.
Bakkt CEO Gavin Michael, said:
"At Bakkt, providing flexible opportunities for users to enjoy their digital assets is a top consideration, and adding Ethereum brings a popular and growing cryptocurrency to our roster."

"Bakkt users have already used the app to leverage bitcoin and we are confident that our addition of Ethereum will be a complement to our growing ecosystem of partners and assets."
Overall, the global cryptocurrency market size is projected to reach USD 4.94 Billion by 2030, according to Allied Market Research.
According to the New York Times, cryptocurrency has grown from a digital curiosity into a volatile but widely embraced innovation, and federal regulators in the US are racing to address the potential risks for consumers and financial markets.
"Their concerns have only grown as both new and established firms have rushed to find ways to profit from bringing the massive wealth held in cryptocurrency into the traditional financial system through quasi-banking services like interest-bearing accounts and lending," the Times indicate.
Nellie Liang, Under Secretary of the Treasury for Domestic Finance, told the Times:
"It is important for the agencies to act quickly to ensure there is an appropriate U.S. regulatory framework in place."
Earlier this week, news broke that AGM Group Holdings has won its purchase order from Code Chain, a vertically integrated cryptocurrency miner, for cryptocurrency mining machines.
Pursuant to the Order agreement, AGMH is expected to deliver 10,000 units of 100 TH/S KOI mining machines worth US$65 million in the second half of 2022. This agreement also provides Code Chain with an option to purchase 10,000 additional mining machines.
Mr. Chenjun Li, Co-Chief Executive Officer of AGMH, commented:
"We are very pleased with this collaboration with Code Chain, and we believe it is a fantastic step forward for both parties. This Order signifies that the quality of our mining equipment is recognized in the industry.

"This will further strengthen our ability to serve a broad and growing client base. Looking ahead, we will continue to enhance our expertise, technology, and talent to explore business opportunities while helping our clients to innovate and thrive in the evolving cryptocurrency market," Mr. Chenjun Li added.
Mr. Tingjun Yang, Chief Executive Officer of Code Chain, said:
"Our team is excited to partner with AGMH. The collaboration will provide us with a long-term and stable supply of mining equipment, marking a major milestone in our continued mining expansions."