The North American railway system is preparing for a significant digital overhaul thanks to a new commercial partnership.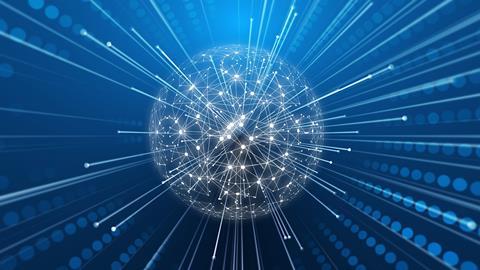 A seven-year strategic collaboration, between Google Cloud and Canada National (CN) railway will transform CN's supply chain as part of digital scheduled railroading, deliver new customer experiences, and modernize its technology infrastructure in the cloud.
The companies will collaborate on new services to revolutionize the North American rail network, combining CN's expertise in the transportation and logistics industry with Google Cloud's technology and culture of innovation.
The partnership is designed to deliver a new standard for the railway system that delivers better experiences for customers across industries–from materials and resources, to manufactured products, to consumer goods.
CN's work with Google Cloud will drive the railway's ability to achieve continued growth and execute on transformational business initiatives, while supporting its sustainability goals, as Google's platform is the cleanest cloud in the industry.
Dominique Malenfant, Executive Vice President and Chief Information and Technology Officer, CN, said:
"Our partnership with Google Cloud is central to our strategic plan, and reinforces our commitment to digitalising scheduled railroading and building the premier railway of the 21st century by investing in technologies that deliver high-quality service to customers, improve safety, and create capacity.

"We are excited to work together to drive further innovation across our company and support our customers, employees, and supply chain partners," Dominique Malenfant added.
Core initiatives of the collaboration include:
Enabling better connectivity and collaboration with customers and supply chain partners: CN will develop an intuitive digital platform, powered by Google Cloud's artificial intelligence (AI) and machine learning (ML) tools, ultimately giving customers and supply chain partners more visibility into the logistics journey of planning, shipping, tracking and payment.
Delivering new experiences for CN's customers through co-innovation initiatives: This multi-year partnership will combine CN's industry expertise with Google Cloud's data analytics, AI, and ML to deliver new solutions and next-generation experiences for CN's employees, customers, and partners, such as simplified ordering and automated tracking to further enhance predictive maintenance capabilities.
Modernizing CN's infrastructure in the cloud: CN will gradually and securely move the large majority of its digital infrastructure, including SAP applications, from on-premises to Google Cloud's always-on global network. Moving to the cloud will allow CN to scale with customer and industry demands, simplify the company's IT estate, create efficiencies, and reduce product delivery lead times.
Jim Lambe, Managing Director, Google Cloud Canada, said:
"The transportation and logistics industry is evolving rapidly to build more resilient, responsive supply chains that adapt to global events and provide customers more visibility and flexibility.

"We're proud to partner with CN as it leverages technology to reimagine the future of the railway system," Lambe added