A new study put together by EY has concluded that the hybrid working in environment is here to stay, and that business leaders think we've seen the last of the traditional office set-up.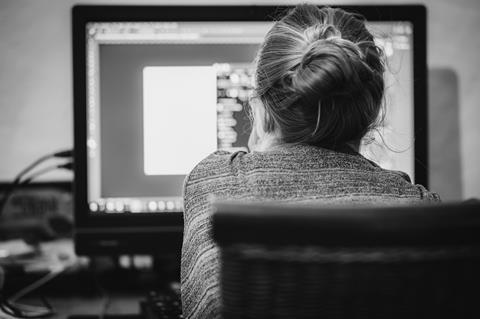 EY's Future Workplace Index tracks executive sentiment and behavioral data around the workplace of the future.
The survey – one of the first of its kind and a barometer for the redefinition of the workplace – reveals the future of work is hybrid, meaning historically office-based workforces will work from the office and remote locations at any given time, and, for many, the traditional role of the office will become obsolete.
The survey found that 72% of office-based organizations are currently working in a hybrid environment, and that 75% of respondents anticipate they will not have any one dominant work location going forward.
The data points to a new reality: how we work has fundamentally changed, and the office workplace will likely never go back to a traditional nine-to-five, in-office schedule.
Mark Grinis, EY Global Real Estate, Hospitality & Construction Leader, said:
"Though hybrid work is here to stay, the C-suite isn't creating the policies necessary for long-term hybrid workplace success. We know the pandemic's effect on future workplaces continues to be substantial. The Index reveals there is a critical gap, and guidelines are needed to maximize sustained workplace success in a hybrid environment."
Further study findings reveal:
The future is hybrid
Employee flexibility (e.g., choice of work location) has evolved. What used to be a universal perspective on "the right place" to undertake a given role has shifted as 87% of companies say the pandemic has changed the role of the office for their organization.
Productivity has increased
According to 57% of business leaders, productivity is better today than it was pre-pandemic. Companies have found ways to enhance productivity under different working models.
Company culture has actually improved with hybrid work
Seventy percent to eighty-five percent of respondents say their current setup is as or more effective than pre-COVID-19, with productivity, culture, well-being, and operations and processes ranking as the four most improved areas. Eighty-three percent of companies that say their culture has improved currently have less than 50% of their staff full-time in the office.
Small to midsize companies are finding it easier to adapt
This is particularly the case in the technology and banking sectors, where large firms are finding their current setup less effective than their smaller peers.
Francisco J. Acoba, Principal, Strategy and Transactions, Corporate Real Estate Consulting at EY, focused on the need for leaders to find guidance to help them build hybrid frameworks, underlining how there is "no one-size-fits-all" solution to navigate the complex hybrid landscape.
"Office-based companies should implement processes, protocols and technology in the near term to effectively enable and monitor safety and health practices, use of physical space, and hybrid collaboration across their organizations," Mr Acoba said.